25 February 2021
International digital marketing agency acquires User Conversion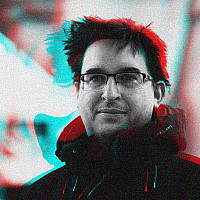 Digital marketing agency, Brainlabs, has acquired Manchester-based User Conversion for an undisclosed sum.
Brainlabs is based in London, with offices in North America and Singapore.
"The stars aligned for this one. The team at Brainlabs understand and are widely enthusiastic about culture, client value and even experimentation," said David Mannheim, Founder of User Conversion.
"Their logo is a conical flask for goodness sake. It really is a match made in marketing heaven. Couldn't think of a more suited partnership to fuel our next chapter."
User Conversion is the third acquisition in the space of a year for Brainlabs, following Hanapin Marketing and Distilled. It's part of an "accelerated growth strategy" brought about through a minority investment from private equity firm, Livingbridge, in 2019. It now employs 400 staff across the group.
"User Conversion are clearly the best thing to come out of Manchester since Oasis and Coronation Street," stated Daniel Gilbert, CEO of Brainlabs.
"I'm buzzing to bring the team on board and get started on our supersonic future together."
Over the coming months, and with the leadership of David Mannheim, Mark Leach and Ryan Jordan, the User Conversion team will become the specialist CRO branch of the Brainlabs group.
User Conversion's clients include Boots and BrewDog.