30 September 2020
CreativeRace appoints Rob Shaw as chief executive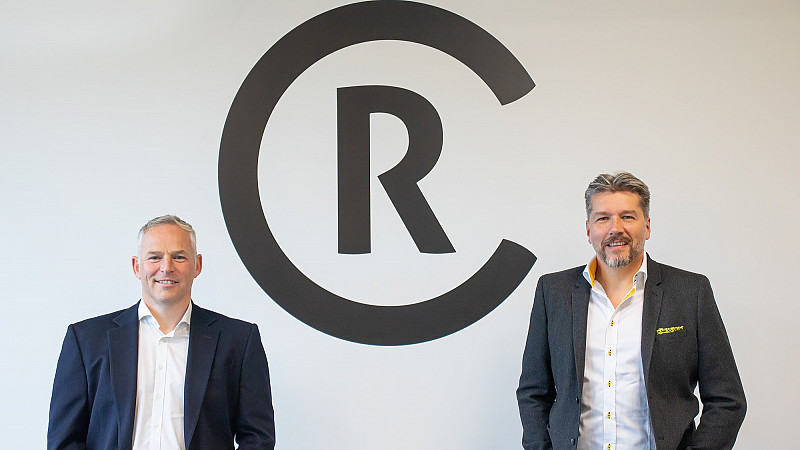 Marketing agency CreativeRace has appointed Rob Shaw as its chief executive with the objective of building a broader service spanning traditional creative and marketing skills with a greater emphasis on digital and data skills than hitherto.
Shaw previously held chief executive roles at digital agencies Latitude and Epiphany and most recently at Jaywing before he left there in March this year.
CreativeRace, based in Leeds, has been operating for over 25 years and at one stage employed 170 staff. It has worked with numerous major brands over the years and counts ASDA and Greggs as long-standing clients for over a decade along with other clients including NFUM, PlanetU, icelolly and William Hill.
The agency was ranked 25th in Prolific North's Top 50 Integrated Agencies 2020 compilation published in January this year having been ranked 11th in the 2019 edition.
The number of employees is currently 50 but Shaw's arrival, says CreativeRace co-founder and chairman Gordon Bethell, marks the start of a new phase in the agency's development as he feels the agency now has the appropriate skills and vision to dip into the parent company's (GGR) seven-figure balance sheet cash reserves and start investing and building following an earlier period which included some restructuring including the closure of the agency's London office.
The agency has started looking for new staff to fill specific roles and Bethell anticipates staff numbers rising to around 60 within a few months as they embark upon development of more digital and newer data offerings.
Bethell said: "Whilst I'm incredibly proud of CreativeRace and the results we've achieved over the past 25 years, there is now a need for a transformation into the digital environment.
"I've admired the success that Rob has brought to previous organisations, not only the growth, but the data, digital and technology based solutions. These now need to be a fundamental part of our integrated agency offering."
Shaw, who will be investing alongside Bethell added: "Over the last 15 years I've successfully built and grown strong businesses focused around the modern needs of clients and their digital and data challenges.
"CreativeRace provides the experience and heritage of supporting national and international brands across multiple stages of their consumer journeys and this will now be combined with a world-class digital and data offering.
"In the current environment brands need to punch above their weight across all channels, online and offline, and with a trusted agency partner.
"I'm incredibly excited to return to the industry that has defined my career. I look forward to taking the helm at CreativeRace and working with Gordon and the team, to build the business and create something we can all be very proud of."
Shaw's earlier roles saw him join Warrington based digital agency Latitude which at the time was one of the UK's fastest-growing digital agencies and he rose through the company to become managing director before the agency was sold by its private equity parent to another portfolio company.
He then joined Epiphany in Leeds as chief executive where he also took an equity stake before the agency was sold in 2014 to marketing and data specialist Jaywing plc based in Sheffield. While at Jaywing, he oversaw the development of Jaywing's Australian operation.