16 March 2020
4Sales and Wavemaker negotiate Young Sheldon deal for Yazoo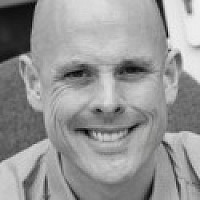 Wavemaker UK and 4Sales' Manchester office have negotiated the broadcast sponsorship of E4's comedy entertainment series 'Young Sheldon' on behalf of Yazoo.
'Young Sheldon' is The Big Bang Theory's spin-off series and one of E4's most successful recent acquisitions, with audiences in excess of one million people per episode.
Yazoo is the UK's number one 'traditional flavoured milk' and is aiming to engage a 'younger, impulse-purchasing audience'. The sponsorship idents rotate around the programme, which returned to E4 and All4 on 5th March 2020.
Megan Scott, Senior Partnerships Manager at Wavemaker, said: "Young Sheldon is the perfect association for Yazoo. The series is well loved by UK audiences and is reflective of the brand's uplifting #ShakeItUp proposition. This is a brilliant opportunity for the brand to showcase its range of delicious flavoured milk drinks."
Gabriella Sudall at Yazoo added: "This partnership allows us to reach one of our primary audiences in an authentic way that feels true to our brand. Wavemaker UK helped us maximise our broadcast promotion and display our portfolio in a new and entertaining way."
The six-month partnership will also see Yazoo sponsor repeats of E4's smash hit The Big Bang Theory on linear TV and All4.