31 May 2018
Motionlab behind ecommerce site for cosmetics brand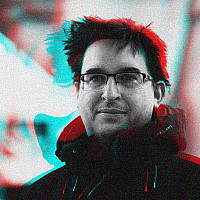 Motionlab has created an ecommerce store for emerging cosmetics brand, I Love Cosmetics.
The Lancashire agency built the site on Magento 2 to help the brand increase visibility and conversions.
"Prior to this project I Love Cosmetics already enjoyed an impressive global fan base, but our radical transformation of their website and the accompanying marketing we're utilising is helping them push new boundaries with scent, reinvent their brand perception and acquire new audiences at home and abroad," explained Motionlab CEO, Simon Iredale.
"Our focus now is on further developing the brand's online presence to increase sales, through various channels and digital tactics - so watch this space!"
According to the agency, since its launch, the website has had a 93% increase in web visits and more than a 1000% uplift in social traffic. This has been supported through content marketing, paid advertising, display, social media adverts and targeted emails.
"Our mission from the very beginning has been to become one of the UK's best-selling beauty brands. The new digital platform crafted by Motionlab massively strengthens our online presence and is befitting of a world-class beauty brand. It better positions us to standout in this most competitive of digital landscapes," added marketing manager, Donna Robinson.