11 January 2018
Jaywing invests in 'megatrend' with Artificial Intelligence consultancy service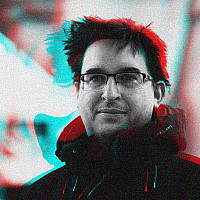 Jaywing has set up a new artificial intelligence and machine learning consultancy service.
It comes following the recent launch of its AI products, Archetype and Jaywing Intelligence. The former helps lenders build predictive risk models, while the latter is aimed at the marketing sector.
"Over the next three to five years, AI technologies and predictive data analytics will be one of the most significant competitive differentiators in business," explained CEO, Rob Shaw.
We are excited to pioneer AI technology and provide bespoke support to lenders looking to implement AI across their credit risk and fraud departments. We have the right team, the right technology and the best business model to create extraordinary value for our clients."
AI was identified by research firm, Gartner as a "megatrend" for 2017, saying it would be the most disruptive class of tech over the next 10 years.
Jaywing's consultancy service will focus specifically on lenders, as they hope to transform their approach to credit scoring, strategy and credit risk innovation.  
"Many lenders don't have their own established data science teams, and very few have the credentials in artificial intelligence, machine learning and data science that Jaywing is proud to have," added managing director, Ben O'Brien.
"From advising on the best approach to developing their artificial intelligence capability, to running processes on their behalf and integrating them within an organisation, to supporting an AI build, Jaywing is on hand to support lenders every step of the way with implementing AI in credit risk, and fraud."
The team has already worked with Lloyds Banking Group, Royal Bank of Scotland and Nationwide.