15 December 2017
The Orchard Agency rebrands after 25 years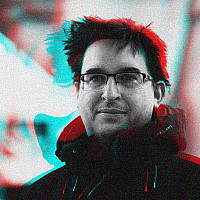 Managing director, Mike Carter, calls it an "evolution not a revolution" as The Orchard Agency reveals its new identity.
After 25 years as a "digital, creative and marketing" recruitment agency, Orchard has dropped "digital" to become a "creative and marketing agency":
"The reason we are no longer using the word 'digital' at the forefront of the brand is because we felt the way the word digital is perceived in recruitment has changed," he explained.
"It is a given that most creative and marketing roles cover digital, in fact I'd say at least 90% of the roles we recruit for are digital roles. 
"However, we felt that the term 'digital recruitment' has now largely been adopted by IT recruitment companies, and that is not what we do - so we wanted to prevent any confusion. We haven't changed our business model in any way, we just wanted to emphasise that we are a creative agency."
The rebrand has included a refresh of its typestyles and a new website.