16 November 2017
Social Chain Group campaign reaches 100m in 24 hours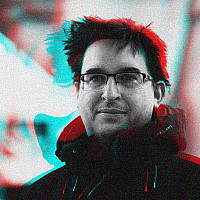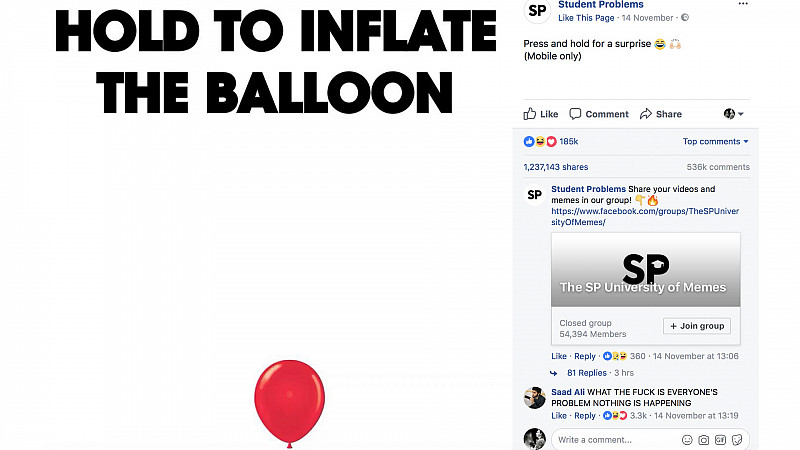 Media Chain, part of the Social Chain Group reached an audience of 99.2m in less than 24 hours with an innovative campaign for Student Problems.
The Manchester agency spotted that Facebook had created a  "live photos" feature and started testing how content could work.
Student Problems uploaded a red balloon, which encouraged users to press and hold the screen to inflate it. Once it inflates fully, it pops and confetti is released, along with a giant hand making the middle finger hand gesture.
"Facebook's new Live Photo feature has recently been used by huge brands such as McDonalds and VW, however, with Student Problems' extremely engaged audience as well as trusted brand name, our piece massively outperformed every other attempt on Facebook," Michael Martin, head of Student Problems at Media Chain told Prolific North.
"We're really excited by this Facebook breakthrough and have already started implementing this with our clients to help them achieve these huge levels of engagement in such a short space of time. For instance, this feature would work perfectly for Black Friday and Christmas promotions."
Within an hour, it had more than 20k shares and in less than 24 hours it had amassed more than 1m shares, 730k comments and 149k reactions. 
According to stats shared by CEO, Steve Bartlett, it reached 99.238m people. 99.175m of this was through organic reach, with just 62.7k via paid.
The post had been clicked 17.1m times.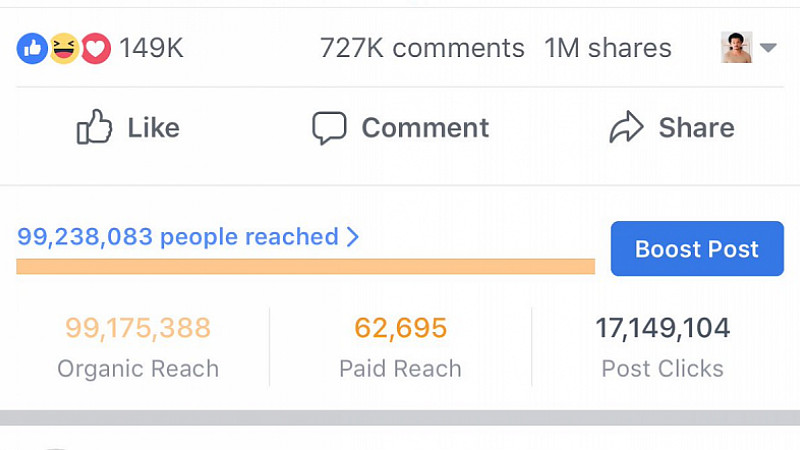 Student Problems has more than 6.5m followers and is the most viewed and engaged student publisher in the world and averages over 450m video views a month.
Media Chain is part of Social Chain Group, specialising in its online communities.
You can view the content here, although it only works on mobile devices.