31 October 2017
Mosquito supports Peppa Pig biscuit launch with animated videos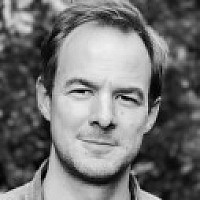 Mosquito has worked with The Little Treats Bakery on a series of animated shorts to promote a new range of Peppa Pig biscuits.
The Manchester agency also directed and produced a photo-shoot to support the product launch.
State of the art motion technology and 3D animation was used to bring the biscuits to life and the trio of videos were recently released on the official 'Peppa Pig' social media channels.
The 'Peppa Pig Muddy Puddles' biscuits are now available in Tesco stores UK wide.
Watch one of the videos here:
Gemma Jennings, account director at Mosquito, said: "Working with The Little Treats Bakery and the Peppa Pig brand gave us the opportunity to marry together our creative expertise in brand building and digital communications with their innovative product development.
"Our challenge was to help them bring the new product concept to life visually and digitally on social channels to help engage existing audiences and reach new. The campaign has been a huge success and we can't wait to see what The Little Treats Bakery do next."
Sally Tribe, strategic marketing manager at The Little Treats Bakery, added:
"We wanted to bring the world of Peppa Pig to households through a shared, playful and fun eating experience. Mosquito supported us with realising this by capturing the imagination, hearts and minds of our audiences in these animations."