23 July 2015
Deadline for entries to the Northern Marketing Awards 2015 is this Friday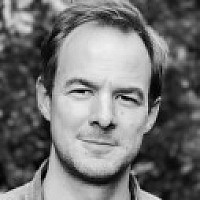 The deadline for entries to the Northern Marketing Awards 2015 is this Friday.
Following last week's deadline extension, you now have until midnight on 24th July to get your entries in. It costs £70 (+VAT) to enter.
There are 20 categories to choose from, spanning key professional specialisms of the marketing and marketing services industry.
The Northern Marketing Awards will be the "must attend" industry gathering of the year, for marketers in the North.
The annual awards dinner takes place on Wednesday 21st October and has been growing year-on-year. The inaugural event attracted 300 marketers, while last year, it was almost 400.
Guest Speaker - John Roberts
John Roberts
This year we have also just confirmed that John Roberts, the founder and CEO of AO World plc (owner of ao.com), has agreed to be the guest speaker on the night.
In just over a decade, John has built up one of the web's most successful UK brands and we delighted he has agreed to join us to share some of the experiences he has encountered along the way.
Entries
To submit an entry or to get more specific information about the Awards, please visit our dedicated website at www.northernmarketingawards.co.uk or contact Alex Stone at Don't Panic on 01706 828855 or at alex.stone@dontpanicprojects.com.
The submitting company or agency or their client must be headquartered or have an operational base within the North of England.
Headline partner

We are delighted to announce that once again the leading search marketing agency, Click Consult, has elected to come alongside the NMAs as the headline partner.
Click Consult was our joint headline partner in 2014 and was also our joint headline partner for the Prolific North Awards this year along with dock10.
We are also pleased that we will be working again with the advertising and media support group NABS for whom we helped raise a four-figure sum last year.
The Northern Marketing Awards 2015 – the categories
The 20 categories on offer are:
• BEST B2B CAMPAIGN
• BEST B2C CAMPAIGN
• BEST FOOD & DRINK CAMPAIGN
• BEST NOT-FOR-PROFIT CAMPAIGN
• BEST PROFESSIONAL & FINANCIAL SERVICES CAMPAIGN
• BEST PROPERTY & CONSTRUCTION CAMPAIGN
• BEST RETAIL (ON AND OFF-LINE) CAMPAIGN
• BEST SPORT CAMPAIGN
• BEST TOURISM & LEISURE CAMPAIGN
• BEST CSR CAMPAIGN
• BEST LOW-BUDGET CAMPAIGN – UNDER £50K
• BEST TV COMMERCIAL CAMPAIGN
• BEST DIRECT MAIL CAMPAIGN
• BEST OUTDOOR ADVERTISING CAMPAIGN
• BEST SOCIAL MEDIA CAMPAIGN
• BEST SUSTAINABLE/GREEN CAMPAIGN
• BEST USE OF RESEARCH OR INSIGHT
• BEST IN HOUSE TEAM
• BEST SMALL AGENCY (UP TO 30 EMPLOYEES)
• BEST LARGE AGENCY (31 OR MORE EMPLOYEES)
Judging panel
We are fortunate to have secured so many outstanding judges to help decide upon the process and the winners. A majority of our judges were judges for the first two award dinners but we're also pleased that several new faces have joined us to take the number of judges this year to 20 (17 last year).
Full biographies of our judges can be found at this link.
Liliana Ashton

Julie Besbrode, Entrepreneur and formerly Group Chief Executive Officer at Fresh Approach

Michael McIntyre, Head of Agency Sales, Global Radio
Sarah Bradley, Managing Director, Acquire New Business
Andrew Diggle, Head of Content, Manchester United
Will Stone, Stone & Company
Mick Style, Managing Director, MEC Manchester
Jacqui Gay, Communications Manager, UK City of Culture, Hull
Gary Jenkins – PR and Media consultant
Liliana Ashton, Director of eCommerce, Eurocamp UK
Katrina Michel, CEO, Marketing Cheshire
Paul Wheeler, CEO, Mediacom North
Ian Cassidy, director, CTI Digital
Jason Spencer, Business Development Director, ITV
Stacey Bird, PR & Communications manager, Nisa
Professor Anthony Patterson, Professor of Marketing, University of Liverpool


Andrew Diggle

Michael Taylor, Events Producer and Communications Consultant
Lee Humphries, Director of Regional Sales, JCDecaux
Karen Webber, Marketing Director, Axonn Media
Andy Garner, Managing Director, SMS-Media
Elliot Muscant, Managing Partner, Dentsu Aegis Network
Ian Ratcliffe, Head of Communications and Public Involvement, Stockport MBC