09 December 2014
Just two weeks left to get your early bird ticket for Digital SWOT 2015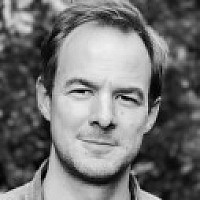 There's just two weeks left to buy early bird tickets for Digital SWOT 2015, our compelling one-day conference on January 27.
Following the highly successful debut of our 2014 Digital SWOT conference, the 2015 conference will be held at the Bridgewater Hall in Manchester and will examine the digital landscape from a business point of view: essentially a SWOT analysis of how companies and public organisations and/or their agencies can evaluate, benchmark and enhance their commercial performance from a digital point of view.
Once again, we've brought together a wide variety of outstanding leading-edge practitioners, speakers and brands from across the UK, whose collective expertise and case study-led presentations will enable delegates to depart on the day with a fresh perspective on how to cope with and profit from the Strengths, Weaknesses, Opportunities and Threats facing their companies and organisations in this digital age.
Over 100 delegates from across the North attended the inaugural conference in January 2014 and we are anticipating another packed audience with plenty of valuable information sharing and high-level networking.
Our confirmed speakers include:
Martin Bryant, Editor-in-Chief, The Next Web
James Shaw, Head of Digital Marketing and Customer Retention, Betfred and Totesport
Marc Blinder, CEO & Co-Founder, Emmerge & former Director of Social Marketing Adobe Europe
Tom Cheesewright, Applied Futurist, Book of the Future
James Murray, UK Search Advertising Lead, Microsoft
Terry McGrath, Senior director of brand and product marketing, Johnston Press
Sinead Rocks, Head of BBC Learning
Alex Blaikley, Industry Head, Google
Sara Wilde, Managing Director, Influential & Chair Liverpool Visitor Economy Board
Richard Gregory, Managing Director, Latitude and conference chair
Digital SWOT has been created and delivered by Prolific North and Don't Panic Event Management.  For further information and to book tickets please click here.
Delegate tickets are £150 + VAT if booked before Tuesday 23 December and £199 + VAT if booked after and we also offer a multiple ticket deal of 4 tickets for the price of 3.
Alternatively please contact Helina Thompson on 01706 828855 or email helina@dontpanicprojects.com.
Date: Tuesday 27 January 2015
Venue: The Bridgewater Hall, Manchester
Time: 08:30 – 17:00
Tickets: Early Bird Rate: £150+Vat, Standard Rate: £199+Vat
All speakers are confirmed however we do reserve the right to make changes to the programme if circumstances arise beyond our control.
Digital SWOT Speakers' biographies
James Murray, Microsoft
James is the Search Advertising Lead for Microsoft UK.
In his role he is responsible for managing relationships between Microsoft and its strategic partners as well as acting as an evangelist for the Bing Search platform and search advertising tools. James is fascinated by data and the insight it gives into consumer behaviour.
He is a frequent writer and speaker on topics around search and digital marketing and is also a regular contributor at industry events and is widely quoted in the broader media.
Sinead Rocks, BBC
Prior to becoming the BBC's Head of Learning, Sinead was the department's Creative Director in charge of production across TV, online and events.
She started her career as a journalist at BBC Northern Ireland before joining Children's to work on the launch of CBBC. She is a former editor of Newsround as well as Executive Producer for BBC Current Affairs Manchester, where she led the team making One Show content, Panorama, documentaries for BBC Three and Rip Off Britain.
Sinead leads the BBC's education strategy operating out of Salford, Bristol and London and also oversees BBC Bitesize, iWonder and other education-led campaigns.
Terry McGrath, Senior director of brand and product marketing, Johnston Press
Martin Bryant, The Next Web
Martin Bryant is Editor-in-Chief at The Next Web, a global technology news website. Founded in 2008 in Amsterdam, The Next Web is one of the world's largest online publications that delivers an international perspective on the latest news about Internet technology, business and culture and attracts an audience of over 7 million monthly visits and 9.5 million monthly page views. Martin is based in Manchester, he is also part of the founding team behind The Community, a workspace and events venue for tech entrepreneurs and startups. He is a member of Manchester Digital's council and regularly discusses technology on the BBC and Sky News.
James Shaw, Head of Digital Marketing and Customer Retention, Betfred and Totesport
Sara Wilde, Managing Director, Influential & Chair Liverpool Visitor Economy Board
Sara Wilde McKeownSara Wilde McKeown is one of the UK's most senior media figures having been a key member of the leadership team at Trinity Mirror PLC for the past two decades. In May this year Sara took up the role of managing director of Paver Smith PR, the North West-based communications consultancy to drive the development of the agency's integrated offer and its commercial growth strategy.
She was the former commercial managing director of Trinity Mirror's regional media group, TMR, and prior to that ran Trinity's regional media businesses across the North West and Wales.
Sara led much of TMR's digital diversification having overseen the acquisition of digital marketing agency Rippleffect in 2008 and bringing on board key digital partners to expand the organisation's local market offer. She has also recently taken on the role of chair of the Liverpool City Region Visitor Economy Board, a body charged with driving the strategic growth and development of the tourism market and offer across the region.
Sara lives in Liverpool and is married to TV and film producer Colin McKeown, owner of Liverpool based LA Productions.
Tom Cheesewright, Book of the Future
Tom is the founder of applied futurism practice Book of the Future, helping organisations to see, share and respond to a coherent vision of tomorrow. Tom followed a degree in Mechatronic Engineering with 14 years in the tech industry, working with global brands such as BT, EE and IBM, and subsequently founded a series of technology-driven companies. Most recently he co-founded venture-backed big data analytics start-up CANDDi (http://canddi.com), of which he remains a shareholder.
Tom is a frequent presence on TV and radio, appearing as the resident futurist on Channel 4's Sunday Brunch and across the BBC from the Breakfast sofa to World Business Report, and as a regular contributor to 5live and Radio 4.
Alex Blaikley, Industry Head, Google
At Google Alex is responsible for working with key regional media agencies across the Google portfolio of products. Prior to joining Google in 2012, Alex worked for Sky Media in London leading a digital team and in Manchester offering ad solutions across all platforms, working with clients, media and creative agencies.
Marc Blinder, CEO & Co-Founder, Emmerge
Richard Gregory, Managing Director, Latitude (and conference chair)
After joining Latitude in 2002, 40-year-old Gregory held a plethora of roles – account director, head of production, head of search, new business manager and chief operating officer – before becoming managing director when Alex Hoye left in 2012.
Latitude is now owned by Leeds-based data company Callcredit Information Group and turnover has grown to £24m with staff numbers above 125, mainly based in Warrington but with other offices in London, Dubai and Kaunas.
Richard is also a founder of the SAScon conference.