11 February 2018
150 reasons you can't afford to miss the Prolific North Live marketing expo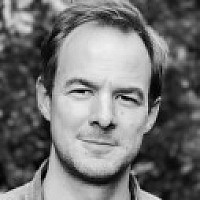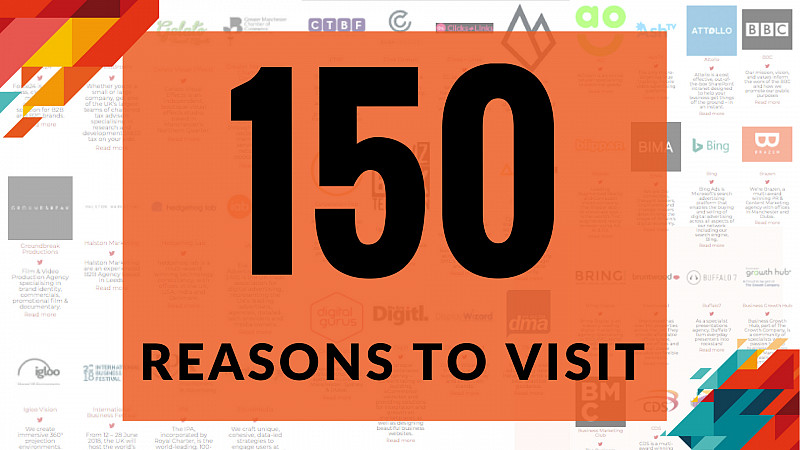 We're now just over two weeks away from Prolific North Live, set to be the biggest marketing expo outside London in 2018.
The two-day expo will again be hosted at Event City in Trafford Park, Manchester, on February 28th and March 1st.
Our new registration site lets you register using Twitter, Facebook or LinkedIn - as well as simply your email - so you can see which of your connections will be joining you at the show.
Bing, Channel 4, Steamhaus and The Landing are all confirmed as Event Partners for what will be the third running of the event after two highly successful shows.
To see a full list of those exhibitors to have signed up so far, click to see our event exhibitors page here.
Senior representatives from Kellogg's, Hull UK City of Culture, Everton FC and Paddy Power are among those to have been confirmed as speakers so far, with many more to follow. See the full list of speakers here.
But today, tomorrow and Wednesday we've asked many exhibitors why they are looking forward to the event, and we'll be interspersing their responses with other highlights from the event.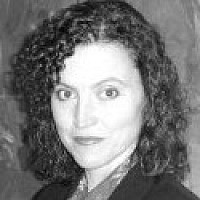 Great stand locations still up for grabs
Get in touch with Jill Taylor, Expo Director, to find out more
Attollo - "Attollo Intranet is a fully branded SharePoint intranet, designed to help organisations run more efficiently. An indispensable business tool, it's packed with useful sections that most businesses use every day and provides a solid building block for growth and development. Attollo are exhibiting at Prolific North Live this year for the first time and we are hoping to talk to two different audiences. Creative agencies can benefit hugely from investing in an intranet. They provide one central place to store client projects, briefs, budgets and content, bridging the gap between the creative and accounts team perfectly. Client side, Marketing and Comms teams will find that an intranet can totally change the way they operate as a business. One place for brand guidelines, staff policies, blogs and information, Attollo will help to ensure consistency and save hours of time spent searching for essential documents. We look forward to welcoming visitors at PNL and offering a free demo."
BIMA - "BIMA is exhibiting at Prolific North Live because we are the voice of the UK digital community and Prolific North Live is the biggest marketing expo outside of London – we're a natural match. Two of the major themes of the event are digital innovation and immersive tech, and we're delighted to say that a member of BIMA's Immersive Tech Council will be speaking about the latest best practice in the field. As ever, we're eager to meet people who are driving the digital industry forward. Whether that's from a technological perspective, from a service delivery or user experience angle, or whether its improving the diversity of our industry, Prolific North is always a great place to build new connections with people who are making a difference. Please drop by our stand and say hi. Stand Number 4."
The Keynote Theatre will host two days of talks on 'Inspiring Thought Leadership', sponsored by MEC Wavemaker, a company dedicated to helping their clients better understand their purchase journeys to create more satisfying experiences for their consumers
Blippar - "Since 2011, Blippar has partnered with agencies and brands to bring their campaigns to life with augmented reality and create award-winning experiences. Blippar gives you access to a full AR ecosystem – from consultancy to AR creation to tools that publish AR to theard Blippar app, your own app or a browser (no app AR). We would like to meet marketers looking to connect with customers in a new and exciting way. Our aim is to enable brands and agencies to harness the power of AR technology to achieve campaign objectives."
Bruntwood - "We know that where you work can influence how you work. That's why with Bruntwood, you don't just get an office space. We're creating communities of like-minded, innovative people throughout our buildings, using our skills and expertise to help businesses grow. Come speak to us to find out how we can help your business thrive across Manchester, Liverpool, Leeds and Birmingham. You don't have to take our word for it! Joining us on the stand will be our customers Manchester Digital, Cubic Motion, Lightstart Apps and Kwizzbit. Find out how they're building success in their businesses. We'd also love to use this opportunity to catch up with our customers, hear what they're up to, and find out we can be improving their existing space."
Business Growth Hub - "Business Growth Hub, part of The Growth Company, helps small and medium-sized enterprises at all stages of their growth journey. Our broad range of services include one-to-one and peer-to-peer support, events, specialist programmes, funding and much more. Our experts are passionate about business and have already helped thousands of start-ups, scale-ups and established businesses across Greater Manchester."
The Chartered Institute of Marketing - "We are the world's leading marketing body, with over 28,000 members worldwide, of which there are over 3,000 Chartered Marketers. CIM's mission is create marketing advantage for the benefit of professionals, business and society with a focus on export, data and skills. We believe marketing is the critical factor in driving long term organisational performance. At the expo we are looking to meet clientside and agency marketers. Whether it is through qualifications, training, events or membership we want to helping you market your business and develop your career."
A talk by Richard Kenyon, Director of Marketing & Communications at Everton Football Club
Paul Mallon, Head of Major Brand Activations at Paddy Power delivers a talk titled: "What they don't teach you in marketing school: a brief history of cunning stunts from Paddy Power"
CTI Digital - "We are CTI Digital, part of global marketing services provider Paperhat Group, and one of the UK's leading digital agencies with a growing team of over 70 talented and creative individuals. Based in Manchester & London, we specialise in open source web development including Drupal, Magento, Shopify and Umbraco. Our dedicated marketing team also offer a range of solutions to help drive more relevant traffic to your website, engage with your customers across all channels to increase conversions, enhance your visibility and ultimately, drive sales. We work with charities, public sector clients such as Greater London Authority and retail giants, HighstreetTV, to create the best product for every type of client."
Digitl - "We're a website design and development agency - so we can help any business looking to establish their presence online. We can help with everything from the creation of a new website right through to the digital marketing of your business too. As well as traditional websites, we're (one of) the best agency in Manchester for businesses who want to sell online, especially with ebay and Amazon. Come along and ask us about our free meetups and webinars too."
Flow Creative - "Flow Creative is a multi-award winning communications agency that specialises in building brands through compelling story-telling, strategic thinking, and beautifully crafted design, animation and film. We're specialists in video production, social content, animation and motion-graphics, and will be showcasing our latest video work on our stand, including a national branding campaign for Arts Council England and record breaking social video campaign for BBC Three. We'll also be giving out our top tips for creating a video marketing strategy for our visitors. We work with a huge range of brands, from household names like Apple, BBC, BT and Hasbro, to local restaurants, bars and start-ups. Any forward thinking company who has a brand to grow, or a story to tell."
The Director of Innovation at Wavemaker Content, Sarah Salter, will deliver a talk titled: "How the ad industry can change the future for female founders"
The Keynote Theatre will host two days of talks on 'Technology & Future Trends', sponsored by UK Fast, a company helping businesses grow online through speed and innovation.
Fluid Branding - "At Fluid Branding we love to engage with our clients to really understand what they are looking to achieve. PNL 2018 gives us the opportunity to discuss face to face their merchandise requirements, and better achieve a creative solution to their marketing needs. From very simple quick turnaround products to larger project briefs, we ensure that we deliver exactly what's required from a quality merchandise supplier. Fluid Branding, we're more than just merchandise."
Halston Marketing - "We're looking to make connections and relationships with great companies in the North. We already work with an array of different sized companies from start-ups to Fortune 500s! Halston Marketing is here to help businesses within any industry overcome challenges in Digital B2B Marketing and Internal Comms. We do this through an understanding of brand, the need to communicate with a niche audience and in the reflection of tangible results and ROI. Our network of clients is more than a spreadsheet of numbers; it's a community at which we endeavour to be the centre."
Hedgehog Labs - "Hedgehog Lab are coming to Prolific North Live to spread the good word about innovation. As a consultancy with 4 offices in 4 countries we know what it means to grow using technology and are passionate about sharing the love. We'll be demoing our newest virtual reality platform which allows customers to view and purchase items in realtime. Look out for Ben, Chris and Shaun on the hedgehog lab stand and come say hi. We're interested in hearing about you and what your plans are for using tech in 2018."
The Sales Director of Bing, Ellie England, will be in the Keynote Theatre delivering a talk on "The Revolution of Technology: Enabling marketers to understand and reach audiences"
Martin Bryant, Consultant, speaker, writer, and educator in the fields of technology and media will discuss "Digital publishing in 2018: it's not all doom and gloom"
The Keynote Theatre will host two days of talks on 'Digital Content', sponsored by 72Point, a team that lands PR and branded news stories in mass media publications.
Juice Academy - "The Juice Academy, a leading Digital Marketing Apprenticeship, connects young talent with prospective employers in the North West of England. There's a significant digital skills gap in the region, limiting the sector's growth, AND there are thousands of bright young people out there - many of whom – due to the changes in university fees might decide the apprenticeship route is more attractive than ever. Couple this with the fact that these young people 'live' online more than ever before, and the UK's first industry-led digital marketing apprenticeship is born. The Juice Academy is the brainchild of Tangerine Communications, a Manchester-based creative comms agency committed to supporting the next generation of 'bright young things' into the marketing profession. We take care of all of the recruiting, vetting and shortlisting on your behalf and invite a mix of up to 50 candidates aged 16-25, to a 'Boot Camp' style day, held each quarter."
Mabo Media - "How would you like to win our award-winning PPC Management service for FREE for three months? Come visit our team of paid search specialists at stand 41, and play our game "Play Your Cost-Per-Click Right". Our experts are on hand to assist you with all your queries in regards to Google AdWords and Bing Ads. On day two, you will be able to catch a talk by one of our leading PPC account managers Matthew Soakell. He will be discussing how an over-reliance on Google Shopping can be damaging your brand through Google AdWords - Are You A Google Shopping Sheep?"
Manchester Science Partnerships - "We can help turn your great idea into commercial success, and we're there to help every step of the way. Manchester Science Partnerships (MSP) is home to a unique community of scientists, innovators, and entrepreneurs. We put collaboration first and provide access to finance, talent, markets and networks, enabling us to support the acceleration of your business' growth. As the UK's leading science and technology park, MSP is home to 300 high growth businesses and offers everything from specialist incubators to international centres of excellence. MSP's unique approach and unrivalled connections enables companies in our community to thrive and grow better than the local or national average – but don't just take our word for it, come and meet our customer Cubic Motion, and partner Manchester Digital at our stand. We'll also be launching a competition for free space in our new tech incubator - drop by to find out more!
Mosquito Digital - "We are a brand development agency specialising in the digital space. Combining multi-award-winning services within creative, design and build (web, mobile, e-commerce) user experience, content marketing (from the written word to TV advertising) we focus on both brand building and ROI. With a heritage of integrated marketing know-how and deep technical skills, creativity is central to everything we do, from the work itself to the innovative channels we explore to make our solutions work with infectious results.If you want to know how to build your brand, develop your digital product, or push your brand communication further we'd love to hear from you!"
Dave Chaffey, Co-founder and Content Director, SmartInsights.com on "Digital Marketing Trends to action in 2018"
The Head of Consumer Services PR for the Co-op, Catherine Turner, will be speaking in the Keynote Theatre
Lee Wilcox, Founder and CEO of On the Tools Ltd, will discuss "Monetising a niche"
Nu-Hi - "At PNL 2018 we are looking to meet with potential new clients to forge successful relationships. Ideally, we would like to speak to senior decision-makers in the B2B or B2C space, who wish to improve the profitability of their online business. We will showcase the Nu-Hi Conversion Trinity, our proven methodology developed over many years to maximise revenue and profit growth for our clients. We will also offer visitors a FREE Mini Audit (normally priced at £750), the first step in helping to uncover the hidden areas of opportunity in their online business. We have a limited number of slots available at PNL 2018 to offer visitors a live walk through demonstration of their FREE Mini Audit. To pre-book your meeting time click here: https://nu-hi.youcanbook.me/
Phoenix Digital - "As specialists in bespoke web design and build, we're interested in meeting brands who are looking for that next level of website presence. We will be showcasing our expertise in solving online problems, such as integratin with IT, ecommerce headaches, and future-proofing for growing businesses. We are also available to answer any questions about GDPR and how brands can ensure compliance."
PR Agency One - "PR Agency One is no ordinary consumer and B2B PR company. PR Agency One was set-up in 2011 to meet the growing demand for a fusion of traditional and digital PR with measurable outcomes. We're won CIPR Outstanding Public Relations Consultancy 2016/17 and Best B2B campaign of the Year 2016. Our unique evaluation tool scooped the Best Use of Evaluation at the PR Moment Awards. Our team is made up of journalists, PR practitioners, digital marketing specialists, reputation coaches and analysts who are driven to make a difference to every client. Our insight-driven approach means we take a 360-degree analysis of a company and everything that touches it. This insight underpins our strategic thinking, shapes our creativity, and enables us to develop powerful stories."
Silk Group - "We are a Creative Promotional Merchandise company passionate about innovative products and design. We help clients promote their brand to increase awareness, generate interest and enhance sales. Based in Bolton, Greater Manchester for over 20 years, we are the leading promotional & corporate clothing partner in the north west. We source our products from around the globe and are keen to show you the latest ideas using the most advanced printing & branding technology. Please join us on our stand at Prolific North 2018 to discuss your next marketing campaign."
The Keynote Theatre will host two days of talks on Innovation, sponsored by Thinkbox, the marketing body for commercial TV in the UK, in all its forms.
Kenyatte Nelson, Group Marketing Director for Shop Direct will deliver her talk: "Very's #lovegiving Christmas competition on ITV that rewarded people who give selflessly in different ways"
Richard Gibbons, Director of Global eCommerce Customer Development at Kellogg's will open the Inspiring Thought Leadership theatre on Day Two
Steamhaus - Steamhaus is a cloud and DevOps consultancy based in Manchester. We work with tech startups, digital and creative agencies, online retailers, and high traffic sites. We're looking to meet agencies who design and build ecommerce sites, to become a partner to them, and to help them deliver scalable cloud hosting solutions for their clients. We're also very interested in meeting startups who need help scaling their platforms too.
Team Cooper - If you're looking for new ideas to increase your audience engagement and create positive brand connections, we'd love to meet you. We make games for brands and work with companies and agencies to do just that. Come along to Stand 65 to discover how a branded game could work for your audience. Plus have a play on our very own arcade machine for a chance to win a game tailored to you brand - It's going to be awesome! We'll also be delivering a talk about 'Creating Connections with Games' at the Insights theatre on Thursday morning. Hope to see you there.
Professor Danielle George MBE an Engineer, Technologist and Astrophysics Engineer will deliver a talk on Day Two in the Keynote Theatre
Katie King, CEO and Founder of Zoodikers will be speaking on: "Business 4.0. How can businesses prepare, evolve and thrive in a new world dominated by AI?"
The University of Manchester - "This year MANCHESTER GRADUATE TALENT, The University's free recruitment service is celebrating 10 years of supporting Manchester based companies hire the best entry level talent in Manchester. Run by a professional team of recruiters based at the Employer Engagement Team in The Careers Service consutants work with Greater Manchester businesses in helping them access talent and gain a broad understanding of the Manchester graduate labour market. Angela Standish, Employability Executive told us "MGT has been hugely successfully in helping companies access student and graduate talent in a quick and professional way saving companies thousands of pounds on recruitment fees and giving valuable time back to hiring managers. MGT reaches over 1500 graduates every year looking to stay and work in Manchester. Advertising job vacancies is really simply and the MGT added promotion over social media ensures roles are put right under our graduate noses!' If you are looking to bring fresh graduate talent or offer an industrial placement (sandwich year), come and chat to the team."
Touchsoft - "The team at TouchSoft are really looking forward to exhibiting at Prolific North Live this year! As the leading white-label development partner for agencies of all sizes across the UK, we develop fast, powerful and effective native mobile apps – and our partners proudly put their names to them. Our existing partnerships with more than 20 agencies are so strong that they consider us as an integral part of their team. We are looking to build further relationships with agencies, share our expertise, and work together to create beautiful cutting edge mobile applications."
Trunk - "We are the agencies' agency who focus on making great creative content so that you can offer your clients more. We create interactives, games, film, TV, illustration, animation and much more. We're all about collaborating with agencies and brands and will work with you to bring your vision to life and create measurable results. So, come to stand 69 to find out what we're all about!"
Igloo Vision - "Do you like VR? But do you sometimes get exasperated by the solitude of a VR headset? Then, come to see the Igloo at Prolific North Live. We take any VR or 360 content and put it in a shared immersive space that anyone can use. It's got all the good things about VR without the isolation of the VR headset."
Managing Director of AO.com, Dave Lawson, will be speaking in the Technology & Future Trends section of the Keynote Theatre
Dan Reed, Head of Digital at Barclaycard will be speaking on: "Why I don't accept briefs (and how to increase collaboration)"
MadeByPi - "We are attending PNL to hear from businesses with complex challenges. Those that need the latest in practical design thinking and innovation approaches to build the biggest brands and boldest digital products."
ForrestBrown - "We combine our specialist knowledge of R&D tax credits with a real passion, enthusiasm and energy for helping innovative businesses fund their growth. Last year, we delivered £75 million for innovative businesses across the UK. We work with some of the most prominent digital agencies and technology businesses in the UK, as well as hundreds of fast-growing start-ups. Pop by our stand. We'd love to have a chat!"
Realtime UK - "We'll be showcasing our latest exciting VR and AR developments that are leading advancements in Automotive Marketing. You'll get the chance to design and view your own Skoda Karoq in our foundational mobile app, that's tipped to be the start of somewhat of a revolution with the industry. We'll also have HTC Vive headsets allowing you to experience a fully customisable VW T-Roc, with our VR car configurator. And you'll also be able to catch the In-Engine cinematic that we created for the upcoming Dakar 18' video game."
Jane Hamilton, Sun Journalist and Communications Consultant, will be talking in the Keynote Theatre on Digital Content
Journey Further - "We're Journey Further, a specialist PPC, programmatic and paid social agency. We're unique because we deliver clarity at speed (something that's distinctly lacking in our industry). We believe that if a client understands digital media as well as their agency, there'll be no opportunity to hide, but more opportunity to drive performance. To deliver clarity at speed we employ the smartest analysts and tech on the planet, making us part man and part machine. We think any business can learn from our transparent approach of blending the two, which Chris will explore in his talk. How can your business harness technology to achieve unprecedented results? And where do we draw the line? We're looking forward to meeting with anyone who would benefit from greater media transparency, anyone who wants to get the most out of the latest digital technology and anyone who questions the future of man vs. machine.
Crewz.TV - Crewzbox is a unique lightweight TV Production gallery for Broadcast, Music events, Concerts, Corporate Functions, Webcasts and any occasion where a versatile multi camera solution is required. Our whole system is of a modular design allowing every job to be tailored to your requirements. Whatever format or cameras you want we can supply but unlike others if you own any equipment we can use that to save costs. It really is that versatile. From lighting and shooting Broadcast shows to the simplest 2 camera set ups we do it all. Based in Manchester we are able to offer unparalleled service and technical guidance to our North West customers. Our hope is to attract anyone who may need to acquire multi camera material for any use on any location and any budget to look at the solutions we have on offer.
Marke Creative provides industry-leading creative support to express a brand or company's philosophy in a fun, bold, clever way through merchandise. Marke creative would like to meet procurement teams and marketeers from many different sectors of industry who would like to know how the power of branded merchandise can drive brand awareness, increase sales, provide one of the best returns on investment of any advertising medium, how products are ethically sourced meeting CSR requirements of clients, and how we can drive down costs of existing marketing spend in this area.
YouCloudIT – "We are a cloud services provider focussed solely on helping small and medium sized businesses with digital transformation. Cloud and IT can be complicated and a distraction from your main goal of growing a successful business – we are passionate about simplifying it all and delivering you the benefits such as cost savings, data security, great collaboration and mobility. We provide cloud based phone systems, productivity tools such as Office 365, cloud file storage and award- winning security products to help with your GDPR compliance."
"For over 20 years, Network Marketing has played an important role in helping businesses grow across the North of England and for this year's expo they will be sponsoring the Prolific North Live Exhibitor Party. If you would like to discuss any recruitment needs for your business or interested in exploring opportunities for your own career then catch up with Andrew and the team over a beer, wine or soft drink at the drinks reception at Prolific North Live."
Two days of talks in the Reveal Theatre sponsored by Digital Guru, an award-winning digital recruitment agency in London, Manchester, Sydney and Dubai.
Adam Oldfield, the Managing Director of Force24 delivering a talk in the Reveal Theatre titled: "Say no to open and click rates – the marketing metrics you really need to be focusing on in 2018".
The Reveal Theatre will also have Pamela-Jane Partington from Fluid Ads speaking about "How Product Feeds advertising can directly fuel sales".
Amy Harrod & Jack Melton Bradley from Mustard will be outlining how living digitally alongside beer drinkers for two weeks inspired their success with Carlsberg: "Pickles – How ethnography can be used innovatively to deliver genuine, real-time insights for businesses".
"How much value can you give?" will be a question that Simon Iredale, CEO of Motionlab, will be looking to answer in his talk.
The Managing Director of Type A Agency, Ross Tavendale, will be discussing "The Trump Technique – How to use data journalism to manufacture the news and get links from the biggest sites in the world."
Day One will see the Managing and Creative Director of Mosquito Digital, Anthony Diver, delivering a talk in the Reveal Theatre.
"PowerPoint's not dead. Your imagination is," a talk by the CEO of Buffalo7, Lyndon Nicholson.
On Day Two of the Reveal Theatre Matthew Soakell, Leading Account Manager at Mabo Media, will be asking: "Are You A Google Shopping Sheep?"
The Media Sales Director of Taboola, Darren Elliott, will host a talk titled: "Decoding the Behaviour of Your Online User".
Immersive technologies have captured brands' attention. Yet there's still so much confusion about the technology, about best practice and even about what constitutes good work in the field. Owen Cotterill will be offering a guide to live by on Day Two of the Reveal Theatre.
AO.com is an online retailer specialising in electrical goods and will be exhibiting at this year's expo.
Hull-based Ash.TV is the only micro-targeting, true tracking mobile video advertising platform.
The BBC will be back for another year.
Bing Ads is Microsoft's search advertising platform that enables the buying and selling of digital advertising across all aspects of our network including our search engine, Bing.
Brazen - "As sponsors of the Communications Theatre, we're really looking forward to hearing from the speakers. The sessions are going to be full of insight and real-world examples of how specialists from big brands and the public sector alike handle their ever-changing PR and comms strategies. Meanwhile, we'll be "Owning the Screen" over on the Brazen stand, showcasing our in-house content production studio, Brazen LIVE, so please do come and say hello, hear more about what we do at Brazen, and pick up some popcorn while you're at it."
Bring Digital is an industry-leading digital marketing agency, specialising in SEO, PPC, social media & web design.
As a specialist presentations agency, Buffalo7 turns everyday presenters into "rockstars"!
Bulletproof unites industry experts and thought leaders on how to scale a thriving, profitable & robust digital agency.
Carbon Digital is a leader in VR, AR & VFX, Motion Graphics and Animation. 
CDS is a multi-award winning communications agency from Leeds.
Channel 4 will be at this year's expo as they enter their 35th year as the home of innovative and boundary-challenging programming.
The Cinema and Television Benevolent Fund (CTBF) supports those working across a range of jobs and professions in the Film and Television industries.
Click Consult is a multi award-winning search marketing agency.
Clicks + Links specialises in immersive technology. "We have a long history working with virtual worlds ever since we were founded in 2000."
Climb Creative is an award-winning digital, creative, and design specialist.
At Corporation Pop we create deeply engaging interactive experiences that connect you with your customers.
CyberScanner is a state of the art web application scanner with an integrated project management system to allow businesses of any size to manage their website security.
Display Wizard are the UK's leading supplier of display and exhibition stands.
The DMA is one of the leaders in marketing and advertising news, industry events and best-practice guidance.
Flipbook are an award winning studio of directors, producers, animators, designers, artists and writers who specialise in visual story telling through the mediums of animation and visual effects. 
Fluid Ads is the current winner of the Unilever and Adtech 'Next Big Thing' Awards.
Force24 is a world-class, cloud based marketing automation solution for B2B and B2C brands.
Gelato Visual Effects is an independent, boutique visual effects studio, based in Manchester's Northern Quarter.
The Greater Manchester Chamber of Commerce provides first-class business support to companies of all shapes and sizes, through a range of sector-based membership services and networking opportunities.
Groundbreak Productions is a Film & Video Production Agency specialising in brand identity, commercials, promotional film & documentary.
The Internet Advertising Bureau (IAB) is the UK trade association for digital advertising, representing the UK's leading advertisers, agencies, data/ad-tech providers and media owners.
From 12 – 28 June 2018, the UK will host the world's biggest business event – The International Business Festival.
The IPA, incorporated by Royal Charter, is the world-leading, 100-year-old institute for the advertising profession, with unrivaled heritage and expertise in best practice, CPD and thought leadership.
iThinkMedia crafts unique, cohesive, data-led strategies to engage users at every touch point of their search journey.
Jean Juviniere is a family-run fine wine merchants based in ​Cheshire​ and have been running for 40 years.
JMW is a full service law firm based in Spinningfields, Manchester.
Jumpstart are the UK's leading R&D tax credit specialists providing a complete end-to-end service in claiming for R&D tax relief on your behalf.
Klick n Tap creates websites and other digital products that focus on showcase business personality and drive better customers to you.
Founded in 2008, Knight Corporate Finance, advises businesses and entrepreneurs in the telecoms, media & technology sector.
Kogan Page is a leading global business publisher focussing on all things marketing, branding, advertising & PR.
Lead Forensics can identify your anonymous website visitors that don't enquire, turning them into actionable leads – in real time!
The Liverpool Film Office is responsible for facilitating television and film production throughout the Liverpool City Region
LUNAR Aerial Imaging create compelling imagery using drones. From stills to dynamic video, to 3D.
Manley Solicitors is a boutique law firm with expertise in litigation, media, sport, music, family law. Protecting our clients' privacy, reputation, brands & commercial interests.
Master Mindset helps companies grow using a science model, built to understand the emotional intelligence, habits and behaviours that exist as a collective in your company and in your marketplace.
Marqetspace is the trade printer you're looking for. With over 50 combinations of paper types and print finishes including spot gloss, foil and embossing, our core range is lithographically printed in our UK factory.
Maven Capital Partners UK LLP (Maven) is an independent private equity and property manager, focused on the provision of growth capital and mezzanine finance to SMEs across the UK, as well as funding a range of attractive property investments.
MediaCityUK's vision is to become a leading international hub for the creative and digital sectors – and a vibrant destination to work, live and play.
From brief to broadcast, the Media Partnership are experts in results driven campaigns and can take care of everything from conceiving the idea, to casting, production, broadcast clearance and delivery.
More Insight is a brand new Qualitative Research Consultancy offering full service or ad-hoc project work on a highly personalised basis.
milklab media is a team of storytellers and technologists creating new ways to connect brands and audiences.
M7Virtual is an award winning 360 Video VR (Virtual Reality) production company
Nimlok is a global leader in exhibition and display solutions, delivering the best exhibition stands.
The popular Northern Soul webzine is a celebration of culture and enterprise, from theatre, music, authors and art to heritage, small businesses, food and leading figures, as well as everything in-between.
Numo's smarter TV advertising approach means targeting the right households and seamlessly integrating your advert into your ideal consumers' viewing.
Openshadow has been processing the Digital Transformation of big brands since 2005.
Pink Lizard is a customised promotional products and print specialists.
Whether it's reinvigorating a brand through NPD, repositioning or relaunching. Whether it's changing consumer perception and consideration. Everything Ponderosa does is about creating difference.
With 24,000 members, the Public Relations and Communications Association (PRCA) is Europe's largest and most influential PR and communications membership body.
Rabble Post sits in the heart of Manchester's city centre and has the privilege of being the city's only full-service post production facility.
Renegade Fortress is a group of Indie Mixed Reality Developers based in MediaCityUK.
Ruler Analytics offers visitor level multi-touch marketing attribution for Forms, Call Tracking & Live Chat automatically integrated with your CRM & Analytics.
Shoosmiths is a UK national law firm, famous for their client experience.
Standby Productions is a premium UK based film and video production company.
Taboola helps companies Drive Quality Traffic From Top Publishers. Get Conversions, and Grow Revenue.
Teads.TV is the number one video advertising marketplace in the world and is focussed on reinventing advertising.
The Business Desk offers the latest regional business news, tips, exclusive interviews, lifestyle features and more in the North West.
The Landing is a space where companies can unlock innovation, grow and collaborate.
The Sharp Project is a home for creative digital entrepreneurs & content production in Manchester.
Thinkbox is the marketing body for commercial TV in the UK, in all its forms. It works with the marketing community with a single ambition: to help advertisers get the best out of today's TV.
Type A Media is a team of SEO consultants based in London.
UKFast is helping businesses grow online through speed and innovation.
VST Enterprises is the company behind VCode and the VPlatform.
Angela Standish an Employability Consultant at University of Manchester will be delivering a talk titled: "How businesses can benefit from linking with a university".
Peter Mann, Strategy Director for CDS will be speaking on "How many lives can we save with inspired digital design?" in this year's Insights Theatre.
Darren Williams, Head of Management Information and Data at Clarity Travel Management will be in the Insights Theatre discussing: "Measuring the true cost of business travel".
Mikela Eskenazi, Chief Commercial Officer at Blippar will be in the Insights Theatre on day one talking about how: "Augmented Reality is no longer a gimmick – How to deliver ROI for AR Campaigns"
The Performance Director at Journey Further, Chris Rowett will be tackling 'Man vs. Machine' in the Insights Theatre.
Gordon Glenister, Director General of the British Promotional Merchandise Association, will be talking about "Why promotional merchandise should be an integral part of your marketing mix – not an afterthought!"
Shaun Allan, Director of Immersive Technologies at hedgehog labs, will be delivering a talk titled: "Using Virtual Reality to shorten distance and increase footfall"
Mike Friend, Head of Business Development at iThinkMedia will be talking on day one in the Insights Theatre.
"How to use immersive tech for marketing and advertising campaigns" - the Director of Milklab, Ben Atha, will be opening the Insights Theatre on day two.
David Ingram, Managing Director and Founder of Bring Digital, will be discussing "How agency and in-house can work better together".
"GDPR and the future of marketing" - John Mitchison, Director of Policy and Compliance at the DMA will be speaking on day two in the Insights Theatre.
Dom Raban, Managing Director of Corporation Pop will be delivering a talk titled: "Using AI and AR to put child patients in control".
Halston Marketing is a B2B agency based in Leeds and their founder - Georga Halston - will be discussing: "The Marketing of Things; Tech B2B - a talk on marketing in the fast-moving world of IoT and Big Data"
"Create an Engaging Intranet for Internal Communications – That Your Users Actually Want to Visit" - Mark Stokes from RedPlane and Attollo will be closing the Insights Theatre on day two.
Two days of talks in the Marketing Theatre, sponsored by Brazen and PRCA.
Amanda Coleman of Greater Manchester Police will consider the approach required to tackle a modern day crisis in her talk 'The Darkest Hour'
Catherine Turner, Head of Consumer Services PR at the Co-op, will be delivering a talk on day one in the Marketing Theatre.
"Talent – The World Is Their Oyster" - a talk by Sue Little, the CEO of McCann Manchester.
Prolific North Live provides delegates with real-time experience and learning in:
Marketing Technologies
Immersive Technologies – AR/VR/MR
Digital innovation
Branding
Experiential
Content and engagement
Communications and PR
Printing innovation
Broadcast and visual content
Advertising and media
There are numerous ways for businesses to become involved, including Event Partnerships, Keynote Seminar sponsorship, Agency and Innovation session sponsorship, Growth Finance Hub sponsorship and Drinks sponsorship.
For exhibitors, stands for Prolific North Live '18 start from just £1,378 +VAT with a variety of stand sizes accommodated.
To find out how you can book a stand today and secure a prime location in the exhibition hall, please contact Jill Taylor on 07879 471636 or by emailing jill@prolificnorth.co.uk.