07 July 2017
Manchester City extends Asian ties with new deal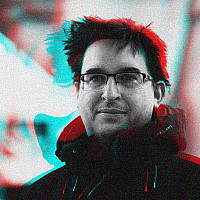 Manchester City has extended its partnership with direct selling firm, QNET, for another 3 years.
The deal will see the company remaining its Official Direct Selling Partner until 2020.
"We are absolutely thrilled with this on-going partnership with Manchester City. This is a significant relationship between two brands that are both keen on taking on any challenges for the taste of success," said Trevor Kuna, chief executive officer of QNET.
"With this renewed relationship, we get to engage and interact with the various global communities we come into contact with as well as maintain our significant connection to key markets in Asia, Africa, the Middle East and Europe."
QNET is a subsidiary of the QI Group of Companies, which operates from more than 30 countries globally, including Hong Kong, Malaysia, Singapore and Thailand.
"We are delighted to see another partner extending their relationship with the Club as our respective businesses have enjoyed sustained growth and are set for further success in the years ahead," added Damian Willoughby, senior VP of partnerships for City Football Group.