12 April 2017
The Bigger Boat puts Halifax's tourism offer on the map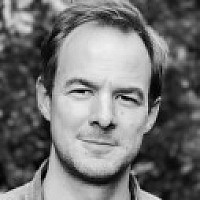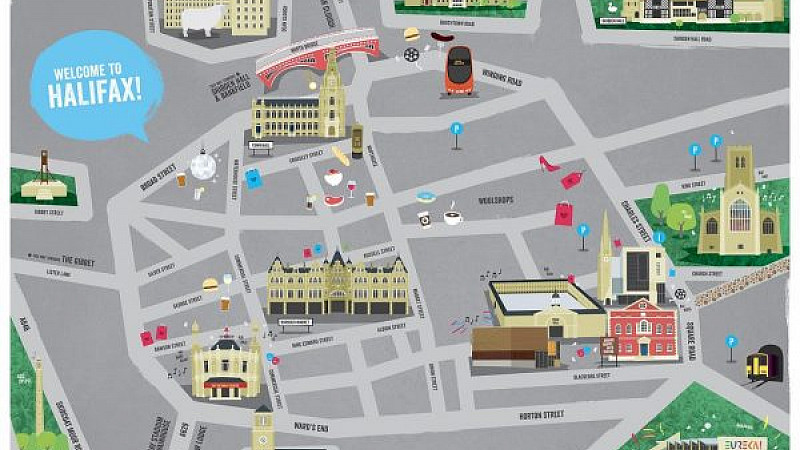 Yorkshire agency The Bigger Boat has developed a new culture and heritage map for the centre of Halifax to showcase the changing face of the town.
Featuring a hand-drawn plan, recreated digitally, the project is designed to help both locals and tourists navigate Halifax's cultural hotspots. With highlights including The Piece Hall, Square Chapel Centre for the Arts and the Victoria Theatre, the key destinations have been carefully selected to cover arts, crafts, leisure and history.
It takes style inspiration from the maps of cosmopolitan cities including Madrid, Paris and London and has been funded by Arts Council England through its Cultural Destinations programme.
For Calderdale, it's part of a partnership project that aims to develop a strong culture-based tourism offer for the area.
One of the maps created by The Bigger Boat
The Bigger Boat's creative director, Doug Main, explained: "I went 'old school' for this project, and visited each of Halifax's prime cultural locations myself, to sketch the buildings by hand," he explains. "These pencil drawings have then been digitally recreated which will allow the map to be altered as the town further develops, whilst maintaining an authentic, quirky and fun feel to the finished illustration."
The project began in July 2016, and 18 maps have been installed in prime locations throughout Halifax.
Main added: "We're Yorkshire through and through, so it's great to have worked on a project where we can help Halifax showcase all it has to offer."
Square Chapel director David McQuillan said: "It was important to us to work with a high quality local agency who could create something for the benefit of the project partners, the people who live in Halifax, and new visitors. It's not easy to do the rich story of the town justice, but we're thrilled with the finished maps."