21 February 2017
Leeds agency to work with key retail destinations including Liverpools Metquarter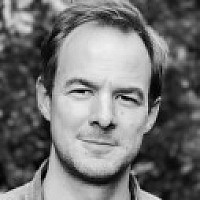 Urban regeneration specialist Queensberry has appointed DS.Emotion to work on three of its retail and leisure destinations in the UK.
DS.Emotion has been appointed across its network of studios in Leeds, Manchester and London to provide brand positioning and marketing support collateral for Angel Central in Islington, Metquarter in Liverpool and Barnsley's retail and leisure destination.
Liverpool's Metquarter
The agency has previously worked with destinations including Carnaby Street London, Portman Village London and The Rock, Bury,
It says it will use its experience to create a "compelling place for customers to visit".
Stuart Harris, commercial director and co-founder of Queensberry, said: "We are delighted to work with DS.Emotion across all three important assets. Their creativity and flexible approach, as well as localised knowledge, was a key component to their successful appointment."
DS.Emotion was established in Leeds 25 years ago and now works with clients including Grainger Plc, Hill, Land Securities, Muse and Berkeley.