06 January 2017
Hull sees visitor numbers rise ahead of City of Culture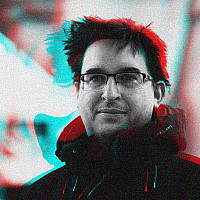 The latest tourism figures have shown that Hull has seen an increase in visitor numbers, even before it became UK City of Culture.
Through Hull 2017, a major marketing and PR drive has continued, to promote the city's offering, particularly in the national press and magazines.
It appears to have had an impact, with the national figures from VisitBritain illustrating an increase in day visits.
"Hull is on everybody's lips. In the last week alone, we have seen the city grace the travel pages of national newspapers and monthly glossies alongside the likes of Paris, New York and Ibiza as a must-visit destination," said Martin Green, chief executive of Hull 2017.
"Less than a week in, UK City of Culture is already having a significant impact on visitor numbers with 60,000 flocking to the city for our opening event on New Year's Day.
"We're working to ensure these figures continue to rise as word spreads that Hull is a city on the up."
There have of course been the odd blip, not least the "Scapital of Culture" headlines in The Sun.
However, local politicians are focusing on promoting the city as a "world-class" visitor destination.
"The region already has a vibrant and booming tourism offer and as we begin our year as UK City of Culture begins, we hope to see the value of tourism to the city continue to rise," stated councillor Stephen Brady, leader of Hull City Council.
"Our ambition to become a world-class visitor destination is firmly in our sights and we will continue to work hard to ensure that the city is ready for a bright future".