22 September 2016
Milk Jnr's & Kidworks flies off with Etihad account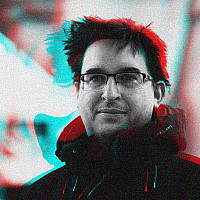 Manchester's Milk Jnr's & Kidworks has created a series of printed activity packs for Etihad Airways.
The agency has designed the material under the airline's new children's brand, Etihad Explorers and worked alongside its in-house product development team and Etihad Airway's Flying Nannies.
"The aim of this project was to create an engagement solution for families travelling with children on Etihad Airways flights. We created kids packs for long and short haul flights that really stand out and reflect Etihad's premium service and reputation, while paying careful attention to the airline's distinctive brand," explained Zoe Telfer, Milk Jnr's client services director.
The launch took place at the company's training academy in Abu Dhabi.
"We understand that flying as a family can often prove daunting for parents and children alike, especially when travelling long-haul. That's why we're continually looking for new ways to develop family-friendly products, like the new children's activity packs, so everyone can be fully entertained from the moment they board," added Calum Laming, Etihad Airways' vice president guest experience.
The Manchester agency re-illustrated and incorporated 4 characters into the packs and also introduced elements of the firm's new livery and staff uniform.