29 July 2016
Leeds agency lands consumer and trade brief for Portafina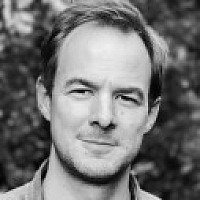 Leeds-based Jaywing PR has been appointed by pension advice specialist Portafina.
The agency will handle consumer and trade focused PR as well as social consultancy for the company, which offers advice to over 11,000 UK clients.
Jaywing PR will be responsible for driving consumer awareness through national, regional and lifestyle media coverage and further establishing Portafina's reputation with key trade publications. A programme of considered PR tactics is already underway.
Jamie Smith-Thompson, managing director at Portafina, said: "Jaywing PR understands the importance of driving awareness and clients to our door via engaging, news-agenda inspired PR activity, and has the consumer media relationships to create an impact. The first few tactics have already been actioned, and we look forward to seeing the results."
Caroline Eardley, Jaywing PR's client services director, said: "This is another fantastic client win for us and the team is already getting stuck in, becoming our own mini pension experts. Portafina really does offer an excellent guidance service, and we know that with the right messaging strategy, targeted media will sit up and take note."
Formerly known as Shackleton PR, Jaywing PR is part of the larger Jaywing agency, which works with clients including Sky, Pepsico, 3M and first direct.