26 May 2016
Hull 2017 opens tender for "official supplier" marque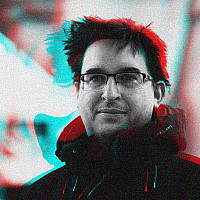 Hull 2017 is encouraging local businesses to tender for official licensed status ahead of the City of Culture.
Officially licensed products will be able to carry the Hull 2017 brand and be stocked in its outlet and pop-up stalls around the city.
"2017 is going to be an extraordinary year that will put Hull, Yorkshire and Humber on the map, for local people and visitors to the region. We have brilliant and talented producers working in a wide range of fields and there has never been a better time to think about how you can promote their goods and services more widely and attract new customers," said Martin Green, CEO and director of Hull 2017.
"In producing officially licensed goods, you will have a key role to play in the Hull 2017 UK City of Culture story, whilst offering significant brand exposure and benefiting your bottom line."
As part of the licensing deal, Hull 2017 will receive a "small percentage" of the wholesale price as a commission for using its brand. It said that this revenue would be reinvested in the wider cultural programme for the year or its legacy plans.