17 May 2016
Happy Creative wins Houndshill shopping centre brief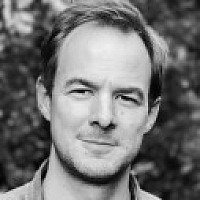 Happy Creative has been appointed by Blackpool shopping centre Houndshill.
Houndshill Shopping Centre
The Fylde coast agency will handle all marketing campaigns for the 300,000 sq ft centre, home to 70 tenants including Debenhams, JD Sports and River Island.
Houndshill has been a key destination for shopping in the resort since 1980 and underwent a £40m makeover in 2008.
Debbs Lancelott, centre manager at Houndshill, said: "Having Happy Creative as our marketing partner is a great asset to the team here at Houndshill and we look forward to moving forward with some exciting plans for the centre."
Karen Lambert, managing director at Happy Creative, added: "We are delighted to be the marketing partner for Houndshill who have been delivering a great retail experience to Blackpool for many years.
"These are exciting times for the shopping centre and we are looking forward to delivering their marketing campaigns and engaging with their existing and new shoppers to the resort."