01 April 2016
Fist of Fury takes on hate crime brief for Thames Valley Police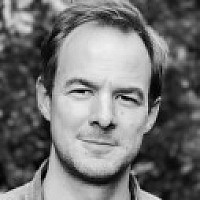 Leeds agency Fist of Fury has won a creative and social brief from the Thames Valley Police & Crime Commissioner, following a pitch.
The brief is designed to specifically tackle hate crime across Buckinghamshire, Oxfordshire and Berkshire.
Fist of Fury's Martin O'Toole
Martin O'Toole, founder of Fist of Fury, said: "Without wishing to sound earnest: every once in a while, you get a brief that could actually make a real and positive difference to people's lives. I don't mean branding or marketing the latest convenience product or app - I mean real shit, which is affecting people in ways that many of us never consider."
All the available research suggests that hate crime is hugely under-reported, and victims are often reluctant to come forward for fear of attracting further abuse.
O'Toole added: "This is a tough brief, as we've got to highlight the definition of a hate crime, as well as appeal to the apathy of witnesses, driving them to act and/or report
these crimes.
"All the while, our creative strategy must take into account the sensitive nature of the subject. It's not a big-budget campaign, but I'm incredibly proud that Fist of Fury is involved with this initiative. Never could stand a bully after all. Cowardly little bastards that they are."
Launched in January 2014, Fist of Fury also has a London office and works with clients including Lascivious Lingerie, Chatsworth House, CNN International and
Network Marketing.