12 April 2016
Bowland Brewery toasts Workhouse transformation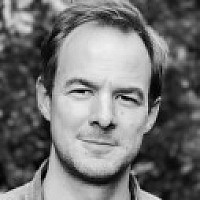 Workhouse Marketing has launched a new website and branding for Bowland Brewery.
The website is the culmination of the Lancashire agency's brand identity work with the brewery, which saw them carry out a complete redesign of the firm's offline and promotional materials in 2015.
Workhouse's Bowland Brewery rebrand
The new-look branding was commissioned to reflect the brewery's fun personality and proud Lancashire heritage.
Heidi Kettle, group marketing manager at owner James' Places, said: "The functionality we require is of course there, but it's the little details like the colour of the beer on the graphics changing by product and the hand pulls moving when rolled over that make it quirky, a bit like us! And working with the team at Workhouse has been a pleasure, as always."
Martin Meadows, Workhouse director, added: "This project sums up what's best about Workhouse: strategic planning with the client, understanding the character of the brand, and then rolling out great creative across digital and offline – all truly integrated."
Workhouse continues to work closely with Bowland Brewery on its branding and has already started work on a second phase of the website.