21 March 2016
Hat-trick of client wins for Stone & Co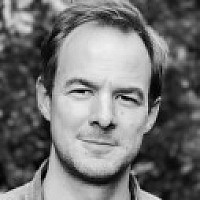 Stone & Co Consulting, led by brand comms specialist Will Stone, has gained three new clients at the start of the second quarter of 2016.
Stone has been appointed by Gekko Technology Ltd, Hilton Smythe and Sputnik Digital, and will provide each with a mix of brand communications services including content strategy, marketing planning and fulfilment.
Will Stone
Established in 2013 by Will Stone, Stone & Co has both regional and international clients on its books including global forest products business UPM.
Stone & Co also works with a number of start-ups in Finland including More Mobile Relations, Stonder and JWM Technology, the latter in which Stone & Co holds equity in.
Stone said: "I'm really pleased to be partnering with these entrepreneurial companies. Each has a clear vision and an excellent story to share. We've been working together on projects but now building on a longer retained partnership basis will enable us to drive forward the brand message and help build reputation for the businesses."
Stone & Co recently worked on delivering a new structure and content for Gekko Technology's new information hub, an open resource providing insight, case studies and knowledge on technology matters.
Kristian Burrill, director at Gekko, said: "Following our rebrand last year we knew we needed to focus our efforts on telling the Gekko story. Will's passion and journalistic background has helped us turnaround our traditional blog into something much more interactive and engaging. Our next challenge is to engage with businesses with Will's assistance."