03 March 2016
Avon calling as Everton strikes tyre deal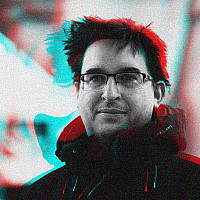 Everton FC has named an "official tyre partner", with the signing of Avon Tyres.
The deal lasts for the remainder of this season and through next year's campaign.
"Football is by far and away the most popular sport in the UK and the Everton partnership provides the perfect platform for us to reach a large number of potential new customers," explained Sarah McRoberts, European marketing communications manager for Avon Tyres.
"This is the first time Avon Tyres has partnered with a Premier League club and we're excited to see how the relationship will increase our presence in the UK football market in the future."
The Wiltshire-based firm, which is part of Cooper Tire Europe, will have a presence in the stadium on match days.
"The new commercial team here at Everton are delighted to welcome Avon Tyres on board to the Club's partner portfolio," added Alan McTavish, head of commercial partnerships at Everton.
"Avon Tyres is an established, premium brand with a rich history in the motor industry and we look forward to working with them to achieve the brand's business objectives."