25 June 2015
Hair extension for Turn Key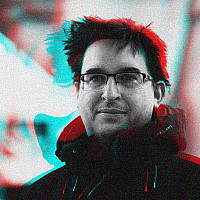 Turn Key has been awarded an extended brief from hair style brand, Cloud Nine.
The Leeds agency won the company's consumer PR, social media, digital and marketing brief earlier this year and will now also be handling its trade PR.
"We were looking to make the move back towards an integrated agency as a brand to better fulfil our potential to engage our existing audience in trade, as well as building new fans in the industry," explained Lizzy Jackson, PR and marketing manager at Cloud Nine.
"Working with a creatively-led, integrated agency such as Turn Key allows us to better control our presence and continue to make waves in the hair market."
Emma Streets, Turn Key's PR and social media director said they believed there was "huge opportunity" to push creative boundaries in the sector:
"Maintaining a consistent strategy across national consumer, trade PR and social media is essential to connect with all audiences and maximize Cloud Nine's brand presence. The hair and beauty sector is a crowded marketplace, but one where there is a huge opportunity to push creative boundaries and educate the end user about genuine industry innovation."