12 June 2015
Argon Promo targets £1m turnover with rebrand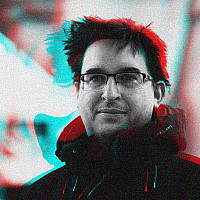 Argon Promotions in Leeds has rebranded with the shorter name of Argon Promo as it aims for a £1m turnover this financial year.
The company, which produces branded marketing materials, has also promoted account manager Andy Hughes to a newly created role of business manager to oversee the day-to-day running of the business and manage sales, marketing and new business development.
"Promotional merchandise is a very 'emotive' marketing tool; our products are used by people regularly and are treasured. We want to bring this passion and emotion into our product solutions and client service activities," he explained.
He'll report to managing director, Darren Cohen.
As well as the new name, Argon Promo, has also redesigned its logo, colour scheme and website. Last year it achieved a turnover of £750k.