17 April 2015
Marshalls shows its pride with gyro Manchester campaign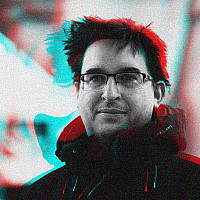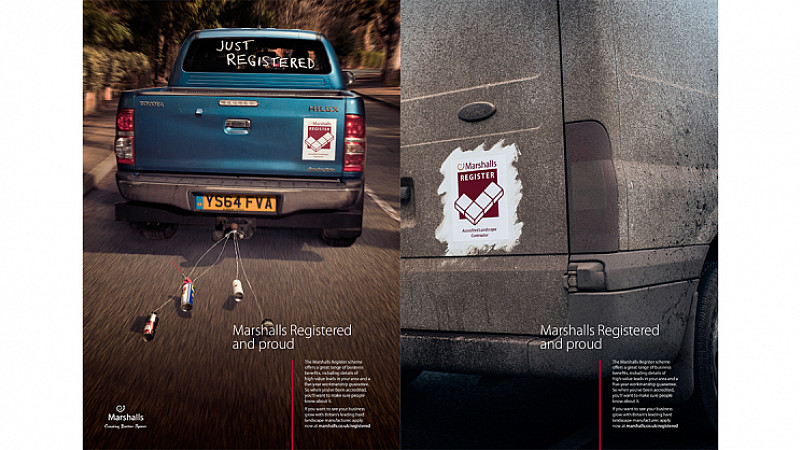 gyro Manchester has completed a marketing campaign for landscape manufacturer, Marshalls.
The agency was appointed to raise the profile of its national accreditation scheme, Marshalls Register. The scheme is there to ensure that high standards of workmanship are carried out by installers.
gyro's role was two fold, to promote the service to the trade and also to show the "pride" that customers have once the work has been done.
"When you're proud of something you want to show it off to the world. This is certainly the case for installers who are Marshalls Registered as well as customers who have benefited from having Marshalls best-in-class product installed by the true experts," explained Peter Davis, executive creative director of gyro Manchester.
The creative shows a pick-up truck pulling away with cans attached to its bumper and instead of "Just Married" the sign reads "Just Registered." Another shows a dirty van, with only one clean section, the part where the "register" sticker is displayed.
The version for consumers shows a mother and daughter removing their boots before walking on the newly installed driveway
"This Marshalls Registered campaign truly captures the pride our installers have when they are Marshalls Registered," said Liam Poole, trade marketing manager, Marshalls.
"gyro Manchester clearly communicates the benefits our installers receive as well as the feeling they have once they have become accredited."
The campaign will be used in print, radio, direct mail, email and online.