19 January 2015
Fogg Associates plans for growth in 2015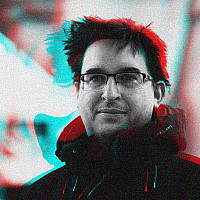 Fogg Associates in Cheshire, says that it's preparing to make a series of appointments to support its growth.
The first to arrival at the Newton Le Willows based agency is web designer Toby Bradshaw, who will be heading  digital output at the agency.
Fogg has also signed a contract with Warrington firm, Croft Filters.
It will be working on its external communications and developing online and offline marketing campaigns.
It's the latest in a series of wins, including property investors, Praxis Holdings and The Shard in London.
"We love working with local success stories, which Croft certainly is. The business has an amazing story to tell and great potential to grow the business even further. We relish the opportunity of being an integral part of getting that story out there and look forward to sharing its successes," stated Chris Fogg, founder of Fogg Associates.