10 July 2014
Tour De France gives Yorkshire a nationwide boost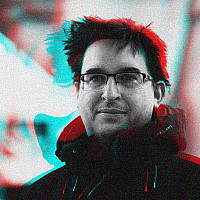 The Grand Depart has changed the perception of Yorkshire, not just abroad, but in the UK as well, according to a new study from ResearchBods in Leeds.
They found that more than a 1/3 of the UK population had their opinion on the county "positively changed" as a direct result of the Tour De France.
More than a thousand people of all ages were questioned for the research, with more than 25% saying they now wanted to visit the county and 50% of children (aged 8-16) saying they'd like to go to Yorkshire in the near future.
Moreover, it's not just the major cities of Leeds, York and Sheffield which could benefit. Many of those questioned said they'd be more likely to visit the smaller towns and villages featured during the race.
The marketing drive ahead of the event did have an impact, with 65% citing the television advertising as the most effective means to draw their attention to the Grand Depart.
As for the future, unsurprisingly perhaps, 75% of people living in the county said they wanted Welcome To Yorkshire to bid for more sporting events.
The survey was conducted between 5th and 7th July. 1422 adult participants and 457 8-16 year-olds took part.