30 July 2014
Portland Street move for Tunafish Media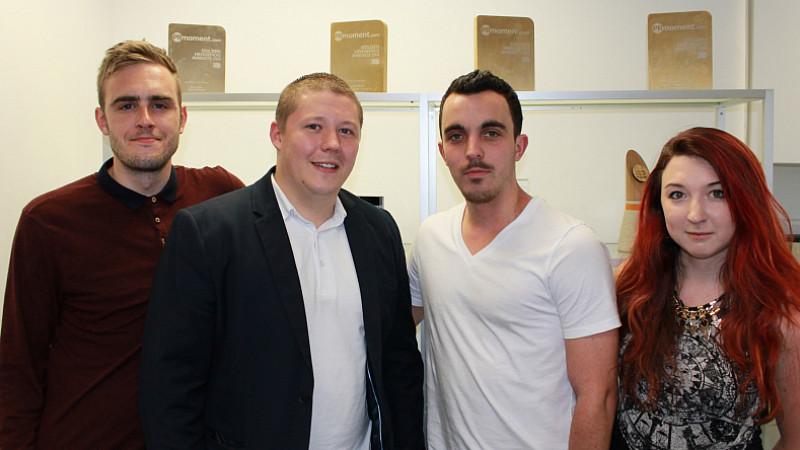 (L to R) Sam Jones, James McDonald, Richard Brooks, Olesja Malaja
Manchester's Tunafish Media has moved from The Sharp Project to take up space in Bruntwood's 127 Portland Street .
The multi-award winning media production and marketing agency which specialises in videos and marketing campaigns has moved to the city centre site which the property company is tagging 'West Village'.
Tunafish Media, managing director Sam Jones, said: "We identified that in order to achieve our development objectives for the business; we would need larger premises and decided that the time was right to move into the city centre.
"After exploring our options with Bruntwood we are delighted to have secured a great space in such a unique building which has an emerging creative community."
Property manager for 127 Portland Street, Tim Donoghue, said there would be more development to come at the site.
"In the coming months we will be investing in the development of the West Village group of buildings to better reflect the creative nature of our customers within them."
Bruntwood's West Village is home to Roland Dransfield PR, Manchester Digital, SupaReal, Carat Media, I.C.O.M International and Inspirational Inc amongst others.