18 July 2014
Pegler Yorkshire plumbs in to GDA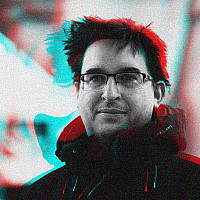 GDA has won a competitive pitch to roll-out the new corporate identity for Pegler Yorkshire, one of the country's leading plumbing, heating and engineering manufacturers.
The Barnsley agency was one of a number of agencies asked to pitch for the work.
"Right from our first meeting with GDA, it was clear that they had great experience of high volume creative projects. Pegler have recently introduced a new corporate style and needed an agency who could 'pick this up and run with it' straightaway across the huge range of brands that we operate," explained  John Sewell from Pegler Yorkshire's marketing team.
"Their initial work has been highly impressive – in terms of the creative execution, the turnaround times, the attention to detail and the overall value that we receive. It is also refreshing how hands-on their MD and Creative Director, Alistair and Jem, have been with our account – there will always been a steep learning curve in understanding our product range, so it is good to see that the guys at the very top want to be a part of this process".
The Doncaster-based company was established in the 1890s and has 5 manufacturing sites across Europe, employing 1700 people. It supplies products to more than 100 countries.