03 July 2014
Lancashire County Cricket Club beds down with Silentnight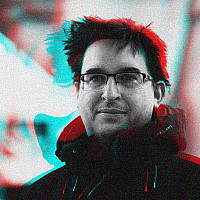 Lancashire County Cricket Club has signed a partnership deal with Silentnight, for the bed manufacturer to become its official business partner.
The agreement will see the brand's logo appear on advertising boards within Old Trafford and screens will show adverts before and during breaks in play. It will also be promoted digitally and through the club's official magazine.
"We're extremely proud of our Lancashire roots and as such we're thrilled to have the opportunity to team up with our county's elite cricket club. Lancashire County Cricket Club is a sporting brand recognised the world over, with great players and a famous venue, which makes it an outstanding collaborator," said Nick Booth, Silentnight's marketing director.
Lancs cricketers will also be featuring on Silentnight advertising campaigns, including point of sale, products and PR. Players will receive sleep advice in a clinic run by the firm's sleep specialist.
"We're very pleased to be joining forces with the UK's leading bed manufacturer Silentnight. This is an exciting, multi-dimensional partnership and one that we're very much looking forward to seeing develop over the course of the season," added Lancashire County Cricket Club's business development manager, Warren Hegg.