24 July 2014
Crocodile Joe snaps up Vibe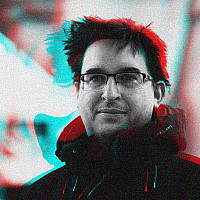 Vibe has been appointed by reptile brand, Crocodile Joe to help promote its pet care range and welfare campaign.
The Macclesfield agency has been working across the brand, from packaging design, to digital and public relations.
"We were very impressed with Vibe's approach to the brief, as they brought an informed and insightful, yet highly creative, proposal to the table as well as passion and a real understanding of our ethics and values," said Crocodile Joe, director and founder of Crocodile Joe's Wild World.
He founded the company in 2007, having picked up his unusual name while working with Aborigines in Australia.
To support the new product launches, Vibe has secured appearances for Joe on The Paul O'Grady Show and will also be providing PR at pet and retail shows in the coming year.
"We are thrilled to be working with Crocodile Joe and his team as they share our sense of passion, purpose and drive for growth, while maintaining a sense of fun. We thoroughly enjoyed working on the launch of Crocodile Joe's Wild World products at the London Pet Show and are excited to continue the journey," added Richard Barnes, managing director at Vibe.