27 June 2014
OOH owner Forrest Media sets out to become "premier operator in the North"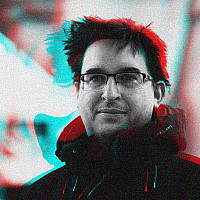 Scotland's Forrest Media is setting its sites on becoming the biggest operator in the North, following its latest location in Newcastle.
The company will take control of CityScreen Newcastle in September, the North East's largest and busiest digital screen.
"We have fought off stiff competition for this sought-after location, which was introduced by Wildstone on behalf of Newcastle City Council," said Forrest MD, Marc Keenan,
"By developing this new screen, which has quickly followed the launch of the Xpressway Halo in Glasgow, Forrest is making a clear statement that we want to be more than a Scottish success story, we want to be the premier operator in the North."
The screen measures 14m x 3.5m with around 3m motorists passing the site every month.
Forrest currently owns 85% of all digital media in Scotland and more than 60% of its premium backlights and screens.
The electricity used to power them all is generated in-house using hydro-electricity.