27 June 2014
BJL turns to Tinder to entice graduates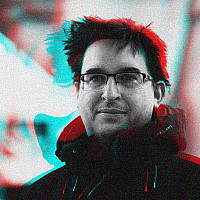 BJL is using the social media platform, Tinder, as part of a graduate recruitment campaign.
The Manchester agency has created a profile which has a picture of an empty yellow seat "looking for ass." Potential recruits can swipe right if they want to "get their career off to a flyer."
"If you want to speak to graduates you've got to know where to find them, and right now more often than not you'll find them on Tinder," explained Jack Rigby, PR account manager at BJL.
"If we can help just one person find a career in advertising, creative, marketing or PR amongst the uncertainty of online dating, then it will make the whole thing worthwhile. Users should be warned though, we can be quite choosy when it comes to who gets the #BJLseat."
The campaign is supported by Twitter and posters at universities and graduation shows around the country.
All those who engage with the campaign are asked to respond to a number of briefs, with a group of 20 finalists being invited to attend a ceremony in Manchester. The best will then go on to mentoring programs and paid placements - where they'll sit on the yellow seat.