06 February 2014
"Change or die" as 10 Associates rebrands Last Cawthra Feather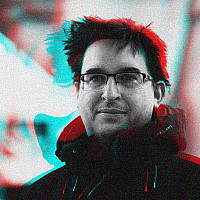 "As a legal business, we knew we had to change or die," admitted Ajaz Ahmed, the entrepreneur behind Yorkshire legal firm, Last Cawthra Feather.
He employed 10 Associates to undertake a rebrand, which was the "biggest shake up" in its 30 year history.
The result is LCF Law and has the strap line: Law Fair + Square.
"We immersed ourselves in the client's business, their values and their customers for over three months before presenting back the creative to the full legal team," explained 10 Associates managing director, David Worthington.
Since the regional launch last month, LCF Law says it has been "inundated with emails and tweets from customers."
"Creativity has never been more integral to the survival of an entire industry. 'LCF Law fair + square' isn't just a rebrand, it is a catalyst for change across the legal landscape. Firms that don't evolve will be overlooked as customers seek out businesses who communicate honesty, trust and engagement," added Worthington.