01 February 2013
Keoghs appoints SKV Communications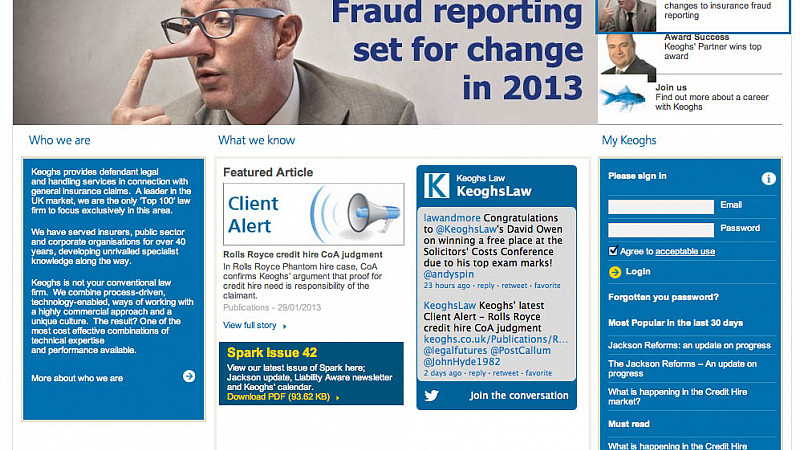 SKV Communications has won a 3-way competitive pitch to provide a full service public relations programme for legal firm, Keoghs.
The Manchester-based agency plans to use regional, trade and national print and online media to raise awareness of the solicitors firm.
"Keoghs is an excellent and valued addition to the portfolio of clients managed by our professional services and corporate finance team," stated Justin Strong, director at SKV Communications.
Established in 1968, Keoghs has 1200 staff based across Bolton, Coventry and Manchester. It focuses solely on insurance claim-related work.