28 February 2013
Foundry Communications sets up healthcare division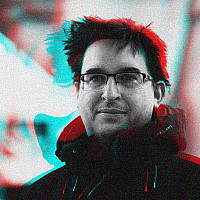 Altrincham's Foundry Communications has set up a specialist healthcare off-shoot to offer a "new kind of multi-audience, multi-channel service to human and animal healthcare brands."
It's divided into 2 departments, with pet care and veterinary led by Will English; and human healthcare, which is headed up by Zoe Buckley.
"Launching a healthcare division will help us to better service existing clients in the sector. It's a key market for us, having been our focus for almost 20 years," said Kevin Murphy, managing director at The Foundry.
"We will help our clients engage with patients through online user groups and patient networks while retaining the connections they have with professionals in the sector."
It already has clients such as Reckitt Benckiser, British Dental Health Foundation and Dechra Veterinary Products and Murphy explained that as patient-power grows new communication methods had to be found. Its methods will combine social media with strategy, advertising with web development, video production with internal communications, event and exhibition work with brand creation and corporate ID design.