07 September 2017
Havas creates HIV awareness installation in Manchester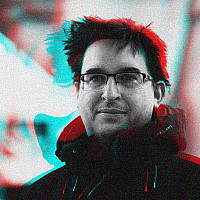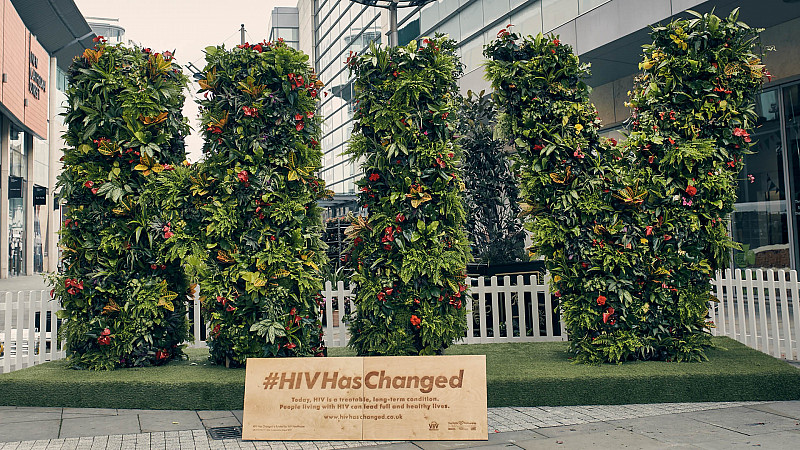 Havas Life in Manchester has installed a giant plant installation as part of a national HIV awareness campaign.
HIV Has Changed has been commissioned by pharmaceutical company, ViiV Healthcare.
"The idea for the campaign is simple. HIV has changed. It is not what you expect, thanks to advances in treatment and testing.  This campaign serves to tackle remaining stigma and preconceptions that unfortunately still exist regarding the virus," explained Jon Chapman, creative director of Havas Life Manchester.
"Working with Urban Planters, our choice of plants and flowers was important; their vibrancy, texture, colours and shape subverts the negative associations of HIV that remain from well-known, fear-mongering campaigns in the 80s and 90s.
"The installation was staged in Manchester but needed to be something that people would notice and want to share on their social media platforms."
The 12ft structure is in central Manchester's New Cathedral Street for the next 3 days. It has been developed in partnership with Passionate about Sexual Health (PaSH) - a collaboration between local Manchester charities; BHA for Equality, George House Trust, and the LGBT Foundation - the current providers of HIV prevention and support across Greater Manchester.
"There is a lot of misunderstanding and prejudice towards HIV – both what it means to live with the virus and for the people around you," said PaSH volunteer, Jim, who has been living with HIV for 13 years.
"I have always found it ironic that HIV is still spoken about in whispers but when written down, it is shouted out in CAPITALS. Being able to talk openly about HIV in a normal way, will lead to a better understanding and less fear and stigma. HIV has changed. It's time to tell people about it"
The installation is supported by a website.