18 August 2017
Smoking Gun cleans up with Childs Farm win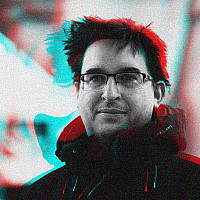 Smoking Gun has won a competitive pitch to handle the PR for baby and children toiletry brand, Childs Farm.
The Manchester agency has implemented a multi-media campaign to promote its baby moisturiser product, through an exclusive case study for MailOnline, followed by further national media coverage and social media.
According to Childs Farm, in the week the coverage went live, products were selling at a rate of 6 items a minute, with the moisturiser selling out in Boots nationwide.
"We are delighted to have driven such strong commercial results at this early phase, which shows the brand and value building power that PR can bring to the table in an era of consumer cynicism and resistance to advertising.  We're  looking forward to helping write the next chapter in the brand's success story," said Rick Guttridge, managing director at Smoking Gun PR.
Smoking Gun will manage media and influencer relations, as well as supporting its digital strategy.
"Smoking Gun just 'got us' from day one.  We are a young business; I launched the brand myself seven years ago and we are just as ambitious today.  I wanted an agency that would feel part of my own team - and that's definitely what we have with Smoking Gun.  We are ready to be pushed to the next level and our first few weeks together have already been game changing for the business," added Joanna Jensen, founder of Childs Farm.