16 August 2017
Manchester's SkinnyBrands appoints new marketing director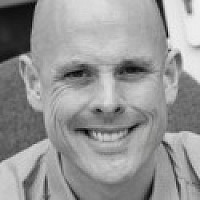 Manchester-based SkinnyBrands Ltd has made two senior appointments - marketing director Allan Moffat and operations director Anthony Carpenter.
The Cheadle-based company specialises in low-calorie alcoholic drinks. In more than two decades in sales and marketing, Moffat has delivered media activation and retail strategies for brands including Corona, Adidas and Samsung.
Carpenter has a decade's experience in the operations sector, having co-founded a chain of women-only gyms, Ladyzone and TheWellnessSpace.
MD Tom Bell said: "SkinnyBrands has experienced substantial growth since the launch of Skinny Lager last year, and our ready-to-drink Skinny Cocktails in March 2017. As a company on the cusp of further success, it is crucial to have a strong team in place to implement the strategies to drive stockists, as well as ensuring the business is operating in the most financially and time effective way possible, which will be incredibly important for future growth.
Moffat added: "The future for SkinnyBrands is extremely exciting, with listings growing every day to meet customer demand, and enquiries from across the world coming in every week. In a sector that has lacked true innovation in the past, SkinnyBrands is establishing and leading the development of a new category and I'm looking forward to being part of it."
Carpenter said: "It's great to have joined SkinnyBrands at a time of rapid expansion. With listings building quickly it's hugely important to ensure the back of house business is running in the most effective way possible, in order to deal with growing demand.
"SkinnyBrands' current range of Skinny Lager and Skinny Cocktails will soon be expanding, and as product development continues we need to be certain we can continue to deliver everything to the highest standard."