10 October 2019
Inspired Spaces North 2019: Inside the shortlisted entries (part 5)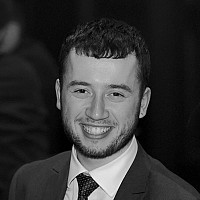 Here is the fifth and final part of our series profiling the shortlisted places for this year's Inspired Spaces North competition.
Inspired Spaces North is held in association with Active Profile, with Sheila Bird Group as headline sponsor. Special thanks must also go to partners Avison Young and Zut Media.
A lengthy judging session in August produced a shortlist of 20 Northern workspaces. Have a look inside some of the other workspaces in the shortlist by clicking on the links below.
A public vote will take place in October with the top 10 and the overall winner announced at a wrap party later in the year, held at 86 Princess Street.
Inspired Space 17: Use Space, Ardwick
They said: "It is an eclectic mix of different environments designed to inspire and encourage creative thinking and solutions. Made up of a cafe, business lounge, sophisticated boardrooms, and relaxing greenhouse."
Inspired Space 18: Windmill Green, Manchester
"This isn't your run-of-the-mill office block. This is a new kind of workspace. A space where every day is different. Where, from the start of your day to the end, you'll find moments of energy, inspiration and community. Environmentally, it's as forward-looking a workspace as it gets.
"The building has a BREEAM sustainability "Outstanding" rating – the first multi-let office in Manchester to achieve this – and has been rated the most cycle-friendly building in the city."
Inspired Space 19: Origin, Manchester
"Origin was created to offer premium commercial accommodation for businesses with smaller office requirements - an inspiring market not catered for in Manchester. With so many amenities throughout the building, Origin is pushing boundaries and has set a new benchmark for Manchester office space."
Inspired Space 20: Phase One, York Science Park
"Phase One sits in an incredible ecosystem of entrepreneurs, innovators and academics, on the beautiful campus at the University of York. We wanted bold graphics and colours, with great space for collaborative working to encourage idea generation, as well as break out space for concentration. We wanted to create a truly collaborative space where ideas can grow and prosper."
The public vote for Inspired Spaces North 2019 opens on October 14th and ends on October 25th. The Wrap Party where the winner will be announced will take place on November 14th.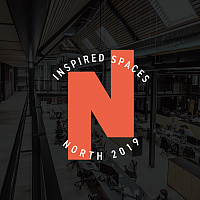 Find out more about Inspired Spaces North
2019 marks Inspired Spaces North's fourth year of recognising the finest workspaces in the region. Find out more about the competition...