Global Reach Report and Summit 2021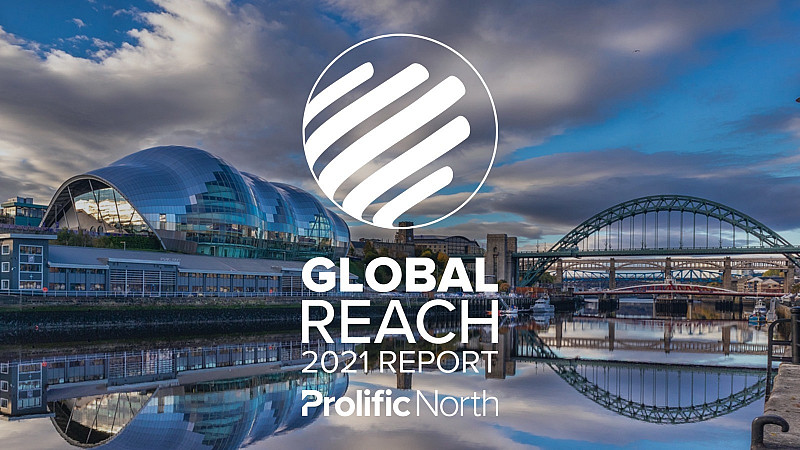 In 2021, Prolific North is set to reveal the true international influence of Northern businesses through the Global Reach 2021 Report.
The report, created in association with the School of Digital Arts (SODA), is exploring the performance of the region's tech, marketing, media and creative companies on a global stage.
It will be accompanied by a dedicated summit - hosted in Manchester - featuring guest speakers and a selection of roundtable discussions dedicated to the report's key themes.
It follows the first Global Reach Report in 2013, research which at the time found that 250 companies employing over 18,000 were operating in the North of England with a presence worldwide - and in the meantime the region has seen rampant growth.
The sectors in question are among some of the region's highest-profile, leading the way in making the North a leading region for business on an international platform. The report will focus on companies with a physical presence in the North that have an overseas operation, or are owned by companies with operations outside of the UK.
Companies that generate sales from overseas activities will not be included in the research if they do not have a physical overseas presence.
A preview of the report was provided at a recent webinar, sponsored by Beever and Struthers, which saw a panel of industry experts including Katy Leeson of Social Chain and Nickii Gray of Intermarketing discussing their global expansion. Also supporting Global Reach 2021 will be GC Business Growth Hub.
A wide range of sponsorship opportunities are open for organisations who want to get behind the report and support the region. This involves being a part of the report's launch events which will take place across the region, as well as direct opportunities for sponsoring the report, and aligning your brand with this landmark research.
To find out more and see the information pack, fill out your details below:
Fill out the below form to download the Global Reach 2021 Sponsorship Pack