04 August 2017
The Wrap: Mylo Kaye, CEO of Dreamr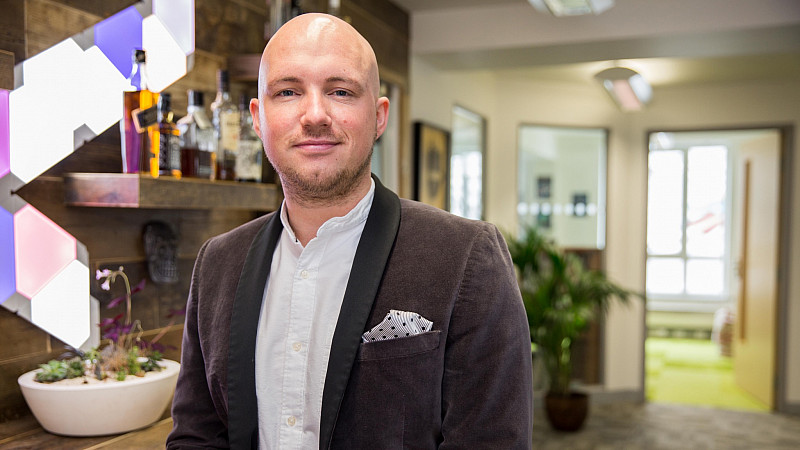 Each Friday in The Wrap, one of the North's leading media and creative figures will be giving us their take on the news covered by Prolific North over the last seven days.
This week it's the turn of Mylo Kaye, CEO of Dreamr.
One of the biggest stories talked about in my network, was the news that invoicing startup DueCourse went into administration.
Started in 2014, DueCourse went on to win at Tech North's Northern Stars alongside the awesome DreamAgility, but DueCourse's big win wouldn't last for long. Naturally, the company looked set to transform finance for small businesses, with a recent hire from Apple. It's a shame to see DueCourse go into administration, while we don't know the full reasons, I do admire Paul and the team for working hard to give small business a voice.
Manchester Council is on a mission to transform three areas in the city that are rife for innovation. The pilots, which are part of the CityVerve project will focus on Mobile City Services, City Sensing and something close to my heart, Manchester's homeless issues.
Screen Yorkshire - Why We Believe Leeds City Region can become Channel 4's Happy Valley
It's great to see our council working hard to transform the city by inviting companies to tender; this is an excellent opportunity for input by the people who work and live in the city. Tenders close at 11 am on August 28th.
Doc in a Day will be taking over Old Granada Studios in September, for the launch of ECUK's 'Let's Go Live'. Doc in a Day challenges filmmakers of all types; amateur, professional or even complete new-comers, to create a documentary in just 36 hours. Two weeks later will see Andy Johnson, renowned journalist take to the stage, and the fun starts with the screening of the documentary live on stage.
With the success of ECUK's recent events, Doc in a Day will be sure to be a hit.
Blind social dating app, Jig Talk is in the news again, this time with the announcement that they've been selected to be part of Nasdaq's accelerator programme. The first UK startup to be accepted, founders Max and Alex will be sure to cause waves over in San Francisco where tech startups are in every quarter. The lads have ambition, and they're taking every opportunity life's throwing at them. I wish them all the best, who knows, this could be the next Tinder.
As I finish up, those who are interested in supporting a great cause which is helping fight the homeless problem we see every day in Manchester, do check out the Booth Centre, which is supported by some great organisations including Pro Manchester who recently donated over £3,000 to support their incredible work. The Booth Centre's annual 'Sleep Out' takes place November 10th and registration is now open. I'll see you there!