13 September 2016
My take on... Recruitment Consultant Critics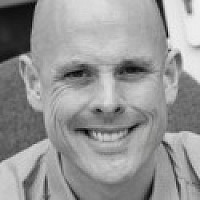 This week, founder of Forward Role Recruitment, Steve Thompson, gives his take on… recruitment consultant critics.
I read last week's "my take on recruitment consultants" by Neil Marra with a heavy heart and a protruding bottom lip. I know Neil personally, and I've tons of respect both for his talents as a creative and his achievements building Creative Spark. But I felt Neil's piece was just a tad unbalanced, and certainly unfair on the many good recruiters in our region who quietly go about their business the right way.
So following a slightly grumpy but well-intentioned email to the guys at Prolific North, they invited me to respond. So here goes….
I'm not naïve enough to pretend that the recruitment sector has a spotless reputation. Far from it. And in recent years I've enjoyed a secret smile as journalists and bankers have joined us on the list of professions that no party guest would ever admit to membership of. But really, we're not ALL bad, and here's why….
The reality is that recruiters play a vital role in a creative and digital economy that's currently experiencing a severe skills shortage. And with many firms unable to find or afford an accomplished in-house recruiter, and without the necessary knowhow or network to source their own quality candidates, recruiters offer a convenient way to identify and attract top talent.
Now let's be clear on this, not all recruiters were created equal. Good recruiters build long-lasting relationships with their clients and candidates, and with other industry stakeholders. For example, Forward Role and some of our more reputable competitors work closely with local schools and universities, offering valuable insights into which skills are in growing demand, and providing students with the kind of commercial career advice they simply can't get in academia.
We do this because we care about our sector, and we want to make a positive contribution that goes beyond our regular day-to-day activities. In many respects, we play an important role within the digital, marketing and creative ecosystem.
The job can be noble too - good recruiters help people and businesses better themselves. We're fortunate enough to be able to guide candidates to their dream job, or to advise a CEO on how great talent can help them grow their business. We help our clients improve their organisational design, scope new roles and salaries and carry out targeted market research. Good recruitment is about much more than simply circulating a CV.
Then there are the bad recruiters. And as Neil knows only too well, there are plenty of them about, ranging from work-at-home one-man-bands, through to hugely profitable global corporations. They don't care about the long-term view, only about short-term revenue generation. They take a 'throw enough sh*t and some will stick' approach to recruitment, flooding the market with CV's.
Those businesses that accept this kind of service… that don't foster close relationships with recruiters… that are happy to do business with these "chancers"… they are their lawful prey. In fact they're actually supporting and encouraging bad practice, and making life more difficult for decent recruiters.
So my advice to Neil, and to the many other businesses (and candidates) who've suffered a poor recruitment experience, is this. Choose your partners wisely, and take the time to develop a relationship with an agency or two that you trust. By showing commitment to one or a small number of recruiters, you'll get much more back in return.
Creative Spark founder Neil Marra gave his thoughts on recruitment consultants last week
Next time you have a recruitment brief, instead of emailing five agencies with a job description, invite just one to meet with you. Brief them thoroughly on the role and your business, and work with them exclusively. I guarantee that in return you'll receive more commitment and a far greater chance of success!
You get one point of contact rather than a handful, the candidate gets a richer experience rather than being chased by multiple agencies racing to brief them, and the recruiter knows that if they find the right person they're guaranteed a fee. Everyone's a winner.
And finally, try not to blame recruiters for all your recruitment ills. As an employer, you are the party taking all the risk with a hire, so you have a responsibility to design a recruitment process that makes it hard (really hard) for people to land a job with your company.
It's no coincidence that those companies that consistently excel in their hiring have a robust selection process. They test candidates on their technical skills. They carry out personality assessments to ensure a good fit with their culture. They test candidates' commercial skills (and commitment) by asking them to prepare and present a brief. And in interview, they don't take every answer at face value. Because here's a tip… the weakest candidates are often the best interviewees and the biggest blaggers – because they've had the most practise!
In creative parlances, I'd liken recruitment to a website project. If the brief is weak, the comms are poor and the process isn't tight enough, then you're heading for an expensive disaster.