28 September 2018
The Wrap – Katie Mallinson, founder and managing director of Scriba PR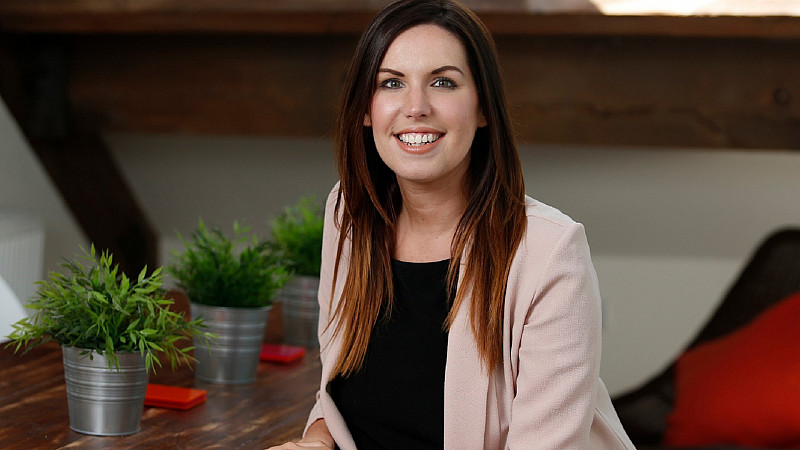 Each Friday in The Wrap, one of the North's leading media and creative figures will be giving us their take on the news covered by Prolific North over the last seven days.
This week it's the turn of Katie Mallinson, founder and managing director at Huddersfield-headquartered Scriba PR.
At a time when it feels like the most common phrase in the nation's headlines is 'Brexit fears', it's been refreshing to see the raft of positive stories on Prolific North this week.
I'm not one to shy away from congratulating my peers – I love to see them doing well – and having heard Lisa Morton speak at a tech PR event a couple of years ago, I've enjoyed following the Roland Dransfield story unfold after more than two decades in business. A huge congratulations to her team this week as they celebrate six client wins! Historically, businesses within our network have commented on the summer being a slow period, but this year has been anything but quiet for us – and Roland Dransfield it seems. So, amidst all the economic doom and gloom, it's great to see organisations are still investing in PR – and on an encouraging scale. I look forward to seeing which of my peers make it onto Prolific North's Top 50 PR Agencies list, following today's submission deadline!
I never tire of seeing our clients receive deserved exposure for their hard work, particularly in the Northern tech sector. Force24 hit the Prolific North headlines this week for attracting the business of Erna Low – one of their latest travel brand clients to come aboard. Bravo!
As a martech firm, they'd echo my thoughts that it's encouraging to see a senior UX role filled at Manchester's User Conversion. Savvy firms have been talking about customers' online behaviour for some time, but the really shrewd ones are recruiting user experience specialists to concentrate purely on this field. And thank goodness – UX seems to have gone out the window on a number of websites, with some brands seemingly going so far with their GDPR compliance efforts that you can't actually get to the content you've visited the URL to read!
I love all things tech, so I enjoyed reading about ADI's Augmented Reality perimeter displays at Southampton FC – a brilliant example of the use of AR to feed personalised content to global spectators, which benefits commercial partners too. It's great to see English clubs embracing the direction that in-stadia advertising is going in, following the world-first use of the tech at the England game in Yorkshire (Elland Road) in June.
And I had to chuckle at Dinosaur's reflection on agency life in the 1990s – preparing for a pre-Y2K pitch, fax machine and all! If you haven't watched part 1 of their docu-film, do it – now! "Rooooar!"