13 July 2018
The Wrap - Andy Culbert, co-founder of MERó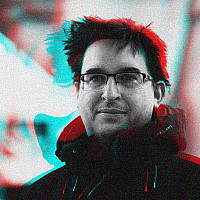 Each Friday in The Wrap, one of the North's leading media and creative figures gives us their take on the week's news covered by Prolific North. This week it's the turn of Andy Culbert, co-founder of digital-first branding agency MERó.
It's been a week of highs and lows on the football front. Waking up on Thursday morning I couldn't even face looking at the news, I didn't want the result to be true. I wanted it to be one of those nightmares that you wake up from with the relief that it was just a dream, but unfortunately it wasn't; England's World Cup hopes were dashed.
England's football team has done the nation proud by getting to the semi-finals and it's no surprise that BBC 5 Live reported record listener figures around this year's tournament.
As well as record podcast figures, more people than ever tuned in online.
The BBC and 5 Live's stats reflected other figures I have read demonstrating how much online viewing has increased over the past four years. Record viewing figures of 26.5 million watched the semi-final which equates to 40% of the population. Online it was even better with a total of 31.2 million browsers watching the group matches through the BBC platform. This compares to the 32 million online viewers for the whole of Brazil 2014.
A big winner on the marketing front has to go to M&S who reported record increases in sales of waistcoats. What an ambassador of waistcoats Gareth Southgate has been and what a clever move by M&S to capitalise on #waistcoatwednesday; on the back of their recent bad news about closing stores, it couldn't have come at a better time. The Ikea stunt was also one that was clever enough to spread virally - a great result for them too.
On a personal note I'm hoping now that England has been knocked out I can finally get the It's Coming Home tune out of my head!
Staying with sport for a moment, there were two announcements of new sponsorship deals on Prolific North this week - England's Rugby Football League signing a four year deal with Ronseal and American brand Kohler as Manchester United sleeve sponsor.
What was also nice about this story was the comment from the Kohler CEO mentioning an essential component was the relationship to the newly formed women's team. Having a two daughters that love football this was music to my ears.
Going back to the BBC, not so good for them was Wednesday's news that highlighted that there still seems to be an uneven balance in its presenter pay structure. In fact there wasn't even a female present in its latest top 10, with the highest paid female Claudia Winkleman only coming in at number 13.
I have to say that, being an agency that has worked with the BBC on numerous projects and is currently working with the R&D on an exciting project this doesn't reflect our experience with them.. The teams that we work with all have a diverse mix of members and a strong diversity policy. I also worked onsite at BBC as a freelancer in the past before setting up MERó so i've seen first hand the strong diversity policy that they have in place.
Another one of our clients appeared on Prolific North this week - Beauty Bay who was ranked number 33, up from 47th last year, in the PN Top 100 Ecommerce Companies list
It's a reminder of what hugely successful businesses we have on our doorstep and how companies are creating online shopping experiences that are delivering strong commercial results.
Having recently helped Beauty Bay rebrand its online presence, we know how competitive the world of e-commerce is and how important it is that brands continue to use customer insight to ensure their brands stay relevant to new audiences, that like the technology they are using, change their behaviours almost monthly.  
Right, I'm off to M&S now to take my waistcoat back  ☺