04 January 2018
Virtual, Augmented and Blended Reality - Markettiers on the biggest video trends for 2018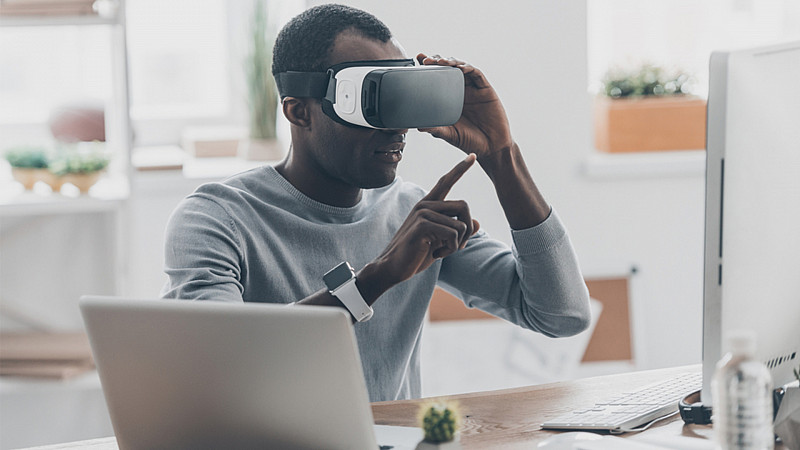 The last decade has seen technological advancements make it possible for so many of us to achieve much more across several industries, writes Josh Wheeler, general manager, markettiers.
The last decade has seen technological advancements make it possible for so many of us to achieve much more across several industries. From the early days of the Lumiere brothers video production has evolved almost entirely, giving us sound, colour, high definition and most importantly, the ability to communicate faster and better. So what new innovations can we expect throughout 2018?
Here are our four predictions and why we think they will lead the next wave of the digital video revolution. 
1: Virtual Reality – Sensory Immersion
VR hit the public consciousness back when Facebook snapped up Oculus for a cool $2 billion. 2017 saw VR uptake by a myriad of industries from FinTech to Medical. 2018 will add another dimension, literally. Sensory immersion will digitise touch, smell and taste creating a truly 4D experience. 
Movement is the easiest way to re-produce a real-world sensory experience for VR users. Haptic suits use force feedback can simulate effects on the body, the reactions are minute vibrations and are being applied in combat training, surgery simulation as well gaming and beyond. 
Still the most under-utilised use of VR is in fund raising and the charity sector. Transport the audience into a crisis or an impoverished environment, let them live in it for 30 seconds and make it easy to donate. We have amazing imaginations and we can envisage a potential new sofa in a living room – but to be 'immersed' into a crisis for a moment is surely a better use of the technology.
2: Augmented Reality for Brands
Augmented reality projects CGTI images into the real world to augment 'our' reality and brands will experiment further in 2018 with projecting products into our homes.
Think Dulux launching an app which uses AR to scan your living room and allow consumers to change the colour of the walls, then go and buy the paint!
IKEA's AR app allows consumers to select furniture and visualise the item in their living room before buying it. AR will begin to change how we interact with the real world. 
3: Augmented Reality – AR Kit
With Apple's CEO Tim Cook stating the next computational battleground will be AR and with the new Apple AR KIT being rolled out to developers, Apple have backed AR in a serious way. 
AR Kit maps the physical space and projects 3D interactive objects into the real world, opening up new paradigms for gaming, visualisation, e-commerce and beyond.
Apple are high on AR and will invest in the technology in the near and long term with new devices having native AR capabilities.
4: HoloLens 2.0 – Blended Reality
Microsoft developed the first Augmented Reality headset named the HoloLens, and in doing so created a new term, Mixed Reality or Blended Reality. Although eye wateringly expensive to develop and with a limited field of vision the HoloLens turns even the most ardent VR sceptic in to a believer.
Shipping in late 2018, the next Gen HoloLens promises to have a wide field of vision, a smaller device footprint, improved battery life and processing power. 
First to market movers will innovate and begin to implement the technology across industries from oil exploration and mechanical engineering to medical science.