09 January 2020
How to integrate podcasting into your marketing strategy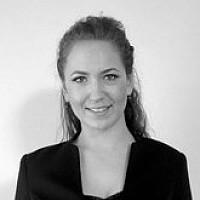 More than 7.1 million people in the UK listen to podcasts each week. That's one in eight people, according to Ofcom research, and numbers are increasing. 
With more and more people wanting content in the form of podcasts, how is your business taking advantage? And how do you integrate podcasting in your marketing strategy?
Our resident podcasting expert, Kate Cocker shares more on how to approach integrating podcasting in your marketing efforts.
We spoke to Kate to find out more about how podcasting can help a marketing strategy...
You say we should think of podcasting as a vehicle?
Think of podcasting as a marketing vehicle to bring people to you. Some argue that podcasts as a form of audio distribution are as revolutionary as the printing press once was, as it allows people to listen while they are doing other things such as driving, cooking, and doing housework. Being so easily consumed on the go makes audio, and specifically podcasting, a formidable leader for conveying messages.
How can podcasting help share expertise around products or services?
Audio allows you to inject enthusiasm and an air of authority into information, which is often lacking in the written word. Regular podcasts containing valuable content will help establish yourself as an industry leader customers are more likely to trust.
How can one build familiarity with their brand?
Regular and consistent podcasting has a far-reaching effect on brand awareness. Through podcasting, you are attracting people through genuinely interesting and well-crafted content that is then associated to your brand. Allow your potential customers to see behind the scenes and set your own narrative.
Can it help you connect with an audience?
Podcasting enables you to share valuable and relevant content around your business' expertise. It's also an efficient way to build an emotional connection with your listeners and learn more about what's important to them, their challenges, needs and wants.
Podcasting is an excellent medium for modern-day businesses, allowing a company to establish an online presence as well as build relationships with their customers.
If you want to learn more about how podcasting can help your business, sign up to an upcoming Podcasting for Business workshop here.
Kate Cocker runs the Podcasting for Business workshops at Prolific North, where she covers how to find your niche and the right podcasting format for your business. Kate is the voice behind one of Amazon's Top 10 Rated Flash Briefings, Everyday Positivity, and one of the production brains behind podcasts like The Eggchasers Rugby Podcast, Humans Of Business with Charlotte Pearce, and Badass Women's Hour.