20 June 2022
A Week in My Life: Adam Britton, MD, TrunkBBI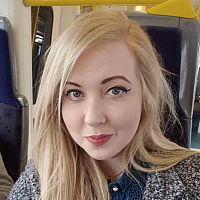 Adam Britton is Managing Director at Manchester-headquartered integrated agency TrunkBBI.
In April, the agency was formed following a merger between agencies Big Brand Ideas and Trunk and recently opened a third office in Leeds.
Britton was previously in the role of Creative Director and then MD of Trunk since 2016, before he moved to the role of MD at TrunkBBI.
The agency has 75 staff, working with a range of clients including Greene King, GE, Halewood Artisanal Spirits, Halfords, Hollister and American Golf.
Find out what a recent week in Adam's life looked like...
Monday
Mondays are typically one of my days in Manchester HQ. I'd love to say I'm a morning person and that I get up at 5 am, go to the gym, eat a healthy breakfast, listen to an eBook and meditate. But I have a young family, so sleep is very important (and limited). 
Plus, I've never been a morning person. I've tried the whole podcast or eBook commute, but it isn't for me. I just want to pump myself up for the day by living my life vicariously through the cheesiest music ever (Justin Timberlake's 'Justified' was this morning's album). So, mind your own business if you see me in traffic using my e-cigarette as a microphone. 
I have various internal meetings throughout the day, from finance and commercial to some of my senior team's personal development plans. I also do 'client happiness' checks with our client services team to make sure everything is in good shape and if there are any glaring issues that need addressing. 
But Mondays are my favourite day of the week because it's the one night my wife works late, meaning I get to pick my daughter up from nursery and spend a few hours with her before reading her a story and putting her to bed. Once she's in bed, I tend to jump back online for a few hours as my mind comes to life at night (did I mention I'm not a morning person?). Typically, this is where I get most of my work done on a Monday due to the nature of back-to-back meetings and finishing early to get to the nursery. 
Tuesday
Who knew it took so long to get to Leeds from Macclesfield? Maybe someone should have told me this before we opened the office there. I managed to get through "David Brent: Life on the Road" and "Eurovision Song Contest – The Story of Fire Saga" soundtracks alongside a few calls—as a journey that's supposed to take an hour and a half ends up taking two and a half hours. 
I get into sunny Leeds for a strategy day with our group account directors, where we look ahead to the next financial year before jumping on a train to London. 
When I'm in London, I love to find good Persian food as it's hard to find up North (apart from in my own kitchen—hit me up if you want any recipes). But we had to settle for Turkish food in Leicester Square (4/10 would not recommend). We finish the night with one of our great clients, "test driving" one of their new concept bars just around the corner from the restaurant.
Wednesday
A big shoot day ahead as we're filming Greene King's summer campaign content in one of their London pubs. Pre-production has been in full flow for many weeks, and we're looking to capture a hero film alongside around 15 cut downs in one day. The shoot involves Arsenal and England legend Rachel Yankey, England's most capped player of all time, Fara Williams, Sports Journalist Presenter of the Year Laura Woods, plus 30 extras. 
A lot to manage and capture in one day, but our in-house team never fails to amaze me. From the beginning, we promised that we'd never be one of those agencies who charge through the nose for production by having tonnes of people stood around drinking coffee on set. But I'll be honest; this shoot pushed us all to the limit. We were all delighted with what we captured, and the talent was amazing. It was a lot to get through in a day's shoot, one of those days where you're glad it's over, but I was proud of what we all achieved as a team. 
Thursday
A quick 10-minute commute to our Macclesfield office, so I only managed to squeeze in a bit of Frank Sinatra. My first task of the day is to make an excuse to our in-house nutritionist and personal trainer as to why I can't make our session for the 6th week running. It's not because I don't want to get fit; I just love food. So, I can't handle that negative attitude right now. I'll start next week. 
I've then got a few final interviews for client service, PR, and SEO roles. Most go really well, and we end up hiring 2 people. 
In the afternoon, I have a mental well-being call. We offer this to all our people, whether it's one-off support or complete programs. We want to remove the stigma that's sometimes attached to mental health in the workplace, so supporting our staff is essential to us. Although I feel as though my mental health is in a good place, I like to have the odd check-in as I think it's important not to get too high with the highs or too low with the lows. And trust me, there's plenty of both. These 50-minute sessions allow me to reset, refocus and realise that everyone doesn't hate me, and I'm actually doing alright. Stop worrying.  
From here, it's a quick catch-up with our CEO. Then I'm off to take my two boys (14 & 12) to football—this is where you say, "Oh Adam, you look far too young to have a 14-year-old" Answer – correct.
Friday
Apart from our end-of-month celebrations, where we look through the amazing work the team has produced and throw a mini party in the office, I tend to work from home on a Friday as it provides me with time to get into the nitty-gritty. 
This Friday was all about recruitment and staff development. I know most MDs and CEOs will say this, but I genuinely want to create the best place to work. I'm a firm believer that if we can look after our people, our people will look after our clients and produce the best work in the world. 
In the times we live in, we're lucky to not only have a job, but have a job that we're passionate about and enjoy. Every member of our team has a progression plan mapped out with objectives and training goals. I hate using inspirational quotes, but this one from Richard Branson really resonates with me: "Train people well enough so they can leave, treat them well enough so they don't want to." 
I spend the rest of the day catching up with as many people across the business as possible to find out what they want to learn next and put plans in place. On Fridays, we have an early finish, so, naturally, I take myself into the kitchen and ask Alexa to play "Now That's What I Call Cheese".