25 April 2022
A Week in My Life: Alex Thomson, Designer, The Armstrong Partnership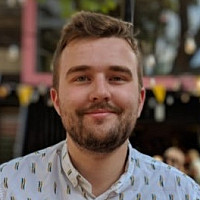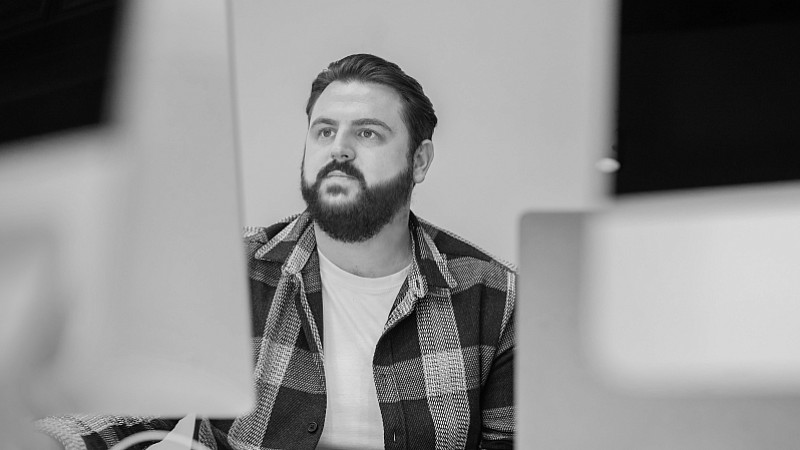 Alex Thomson, an experienced graphic designer, joined Chester-based Armstrong back in March 2021.
The Armstrong Partnership is a specialist, full-service B2B marketing agency, working with brands in manufacturing, construction, engineering and more to provide services across film and motion design, photography, web development and digital marketing.
Thomson has experience working at companies including Apex Marketing and Bluestones Investment Group.
We found out how a week in his life looks. 
Monday
I've worked with lots of people over the years who've hated Monday mornings, so maybe I'm the exception to the rule when I say that I actually quite like Mondays!
Today, like most days, I'm woken early by my two-year-old daughter Allie-Rae and I ease myself into Monday with breakfast and Paw Patrol.
I usually get into the office around 8:40am, which gives me enough time to make a proper coffee and grab a banana from the fresh fruit stash at the office.
Mondays tend to start in the same way at The Armstrong Partnership. We run a team update to go through the WIP and ensure everything is on track, then there's usually a knowledge share session in our amphitheatre. This is a part of the office renovation that I love; it's a unique take on a meeting/collaboration area and takes inspiration from Chester's Roman amphitheatre which is just down the road from our office.
Speaking of the office, I think it's partly why I don't mind a Monday - the new studio is a great place to be and I enjoy working in the space. After being briefed on jobs for the week, the main task of the day is to design a suite of new lorry cab livery for our client, Westley Group.
Tuesday
I'm working from home today. I find it helpful when I've got a busy to-do list and it also helps me keep my work-life balance in check. For me, working at home is a great way to power through a big project that needs chipping away at, or a new brief that I need to get my head into with quiet thinking time.
Today, that project is a new product theme and website design for one of our bottle closure clients, Rankin. After a few months of exploration, we've reached the fun part of the project - the design stage! So, for me, it's a day of putting pen to paper (or whatever the digital equivalent of that idiom may be!).
I'm working on this project alongside another designer from our team, Harley. So before cracking on with the day, we have a short meeting and discuss the goals, aims and design ideas, and share any relevant work files for this project.
Wednesday
I'm back in the office today working on another project for Rankin, this time for a magazine advert and event collateral refresh.
The agency has been tasked with updating assets that have been in circulation for the past three years - as we all know, a lot has changed in that time! So there's plenty of opportunity to demonstrate what's new.
We presented some initial concept routes for this project last week and the client has chosen to explore a lead route in 3D with an 'explosive view' style. It showcases how each product it offers works together to top off wine and spirits, or keep a batch of beer safe and fresh.
Projects like this are the bread and butter for Armstrong, using the creative power we have in-house to develop a standout piece of work for our clients.
In this case, I've been collaborating with Josh from our 3D team to develop the visuals for the campaign, and Scott from our copy team to craft the campaign message to really drive home the benefits and offerings that Rankin provides.
Once I'm back home, I have a short wind-down before I head out to rugby training. I finish off the day with a nice cold pint in the bar afterwards.
Thursday
Today is pitch day for the previously mentioned Rankin projects. I make sure I get in early so I have time to run over the deck one last time and make any changes if needed.
Before we get into the daily tasks, the design team has a 'meeting of minds' - in which we share some of our current work in one of our meeting rooms and we have a critique session.
These sessions can be so beneficial for ongoing projects - it's good to have this team-wide visibility early on to help generate other ideas or spot potential improvements. After all, there are seven of us in the design team and seven sets of eyes are better than one!
The afternoon pitch meeting goes very well, with some good takeaway points from the client, so we finish the day in a jovial mood.
Friday
I've actually got a super busy day today, so I power up my music, pop my headphones in, and get in the creative zone. Working closely with the Client Account Managers, we get everything sorted and set up with clients ready for a new campaign to launch on Monday.
Fridays usually see us wind down as a team at TAP, our office bar. This area is a focal point for us all to gather and spend some quality time together.
The agency has grown quite quickly over the last few years, with more than 40 of us now, and we make it a priority to mix socially and strengthen our bonds. We find that we work better as a team when we know each other well - and the free drinks are a nice perk, too!